Bahamas Ministry of Tourism Congratulates World Class Bahamian Underwater Photographer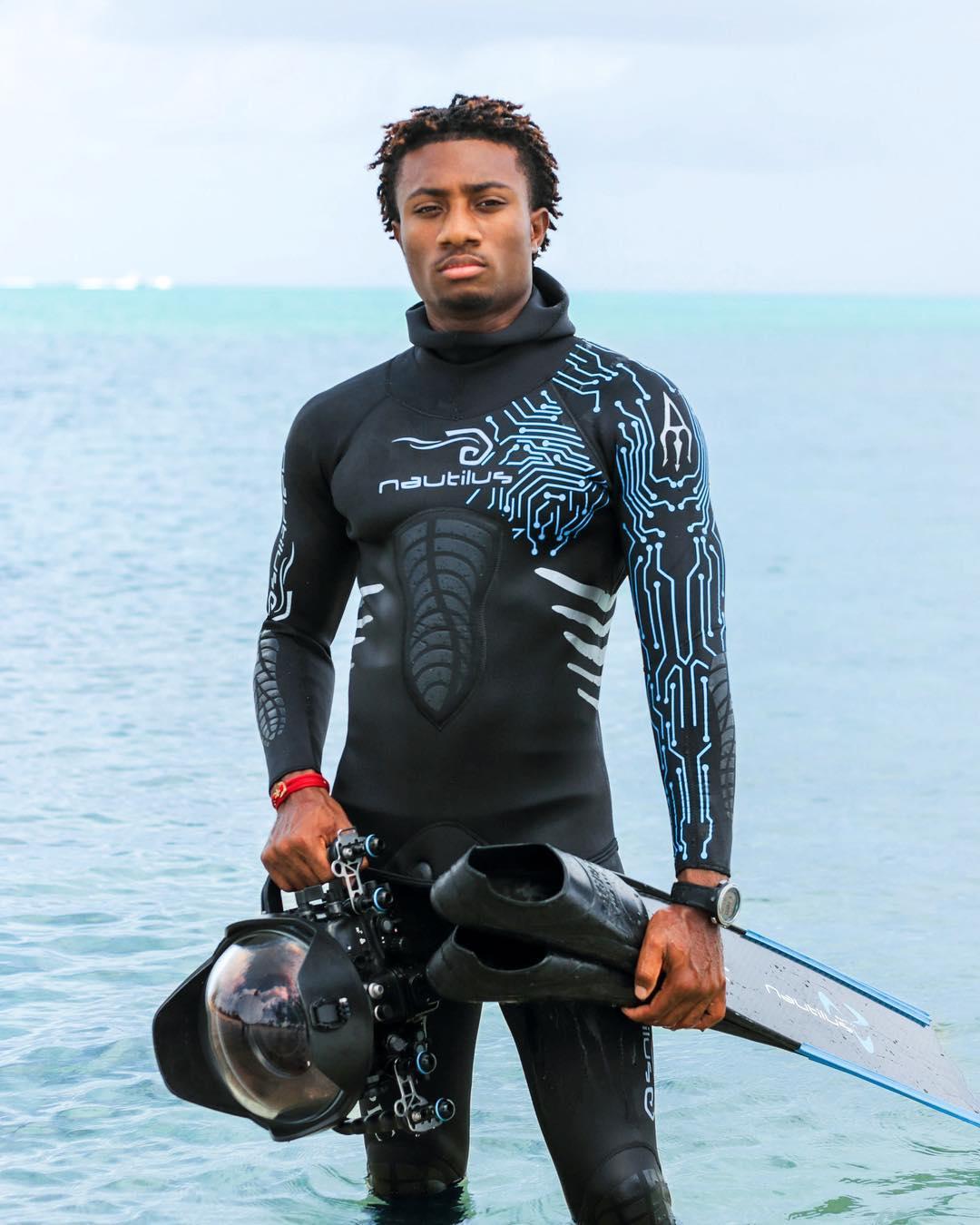 Using the latest GoPro Technology, Andre Musgrove highlights his diving adventures during a 4-day GoPro Summit.
NASSAU, Bahamas – October 7, 2020 – In a recent interview with the Tourism Today team, Andre Musgrove, renowned Bahamian underwater photographer shared updates on his latest adventure as a content creator for the third annual GoPro Creator Summit. Musgrove expressed his excitement to not only be the first Bahamian content creator to participate in such an elite photography competition, but also, to explore the world underwater with the latest GoPro Technology.
The 4-day annual GoPro Content Creator Summit, which took place October 1 - 4, recruited the best of the best Content Creators from across the globe, challenging them to "Choose their own adventure," in response to the ongoing global pandemic. Sixty Content Creators of all genres were selected to participate, develop exciting content and expand their GoPro knowledge along the way.
Using this opportunity to showcase the beauty of diving in The Bahamas, Musgrove rose to the challenge to curate mind blowing content to be shared on major social media platforms. "Being based here in The Bahamas is one of the most unique things I can offer, especially to brands like GoPro," conveyed Musgrove, when asked about being selected as one of the contributors.
Only four years into the world of photography and inspired by his love for the ocean, Musgrove's natural direction of choice for his content contribution was to showcase diving in The Bahamas. "When it comes to anything underwater, The Bahamas is the best place to be," said Musgrove. "The clear visibility underwater, the good weather, sharks, shipwrecks, blue holes and the list goes on; this is something that GoPro recognized and really wanted to include more of."
The GoPro Summit's official hashtag is #GoProCreatorSummit. You can follow along on your favorite social media platforms to not only see the underwater showcase curated by Andre Musgrove, but also content from participants around the world.
About Andre Musgrove
André Musgrove is an Underwater Photographer, Underwater Cinematographer & Filmmaker, Professional Free Diver, certified PADI Scuba Diving Instructor, Spearfisherman and Private Dive Guide, born and based in The Bahamas. Growing up
diving in The Bahamas gives him invaluable knowledge of the best underwater locations across the country. From shipwrecks to sharks, coral reefs to blue holes, plane wrecks to marine wildlife hot spots, André has dove and shot in a variety of underwater locations across the globe including Indonesia, South Africa and Mexico.
André is best known for his unique style of shooting creative concepts underwater with free divers/divers as the subjects, interacting with marine wildlife and exploring the underwater environment. He specializes in shooting while freediving (on breath hold), allowing closer, less invasive encounters and one-of-a-kind interactions with sharks, rays, fish, turtles, dolphins and other marine animals. With over 3,000 logged scuba dives and more than a decade of freediving and spearfishing experience, he has a distinctive edge for capturing a variety of underwater scenarios. He has had the opportunity to work with a variety of international brands including National Geographic, Discovery Channel, Gopro, Canon, Rolex. Airbnb and World Wildlife Fund (WWF) to name a few.
Andre's unique, multi talented skill set includes him being as talented in front of the camera as he is behind. As seen on Discovery Channel's Shark Week 2020 episode "Adam Devine's Secret Shark Lair," Andre was On-Screen Shark Diving & Spearfishing Expert. As on-screen talent, underwater stuntman or underwater model, André uses his high level of comfort in and under the water to be proficient in these roles.
André believes that the human body is a person's greatest asset and takes his fitness life very seriously. This enables him to easily work in the field/water for hours at the highest level in physically demanding situations, doing whatever it takes to get the shot.
If The Bahamas is the destination for your next production, campaign or dive trip, André being locally born and based, can provide invaluable local knowledge to any production or Bahamas trip. André is also available to work internationally, and with his professionalism, interpersonal skills and resourcefulness, he is a great asset to any production team.
# # #
PRESS INQUIRIES
Rissie Demeritte
Senior Manager, Domestic Communications
Bahamas Ministry of Tourism & Aviation rdemeritte@bahamas.com