7th Annual Junior Rugby Festival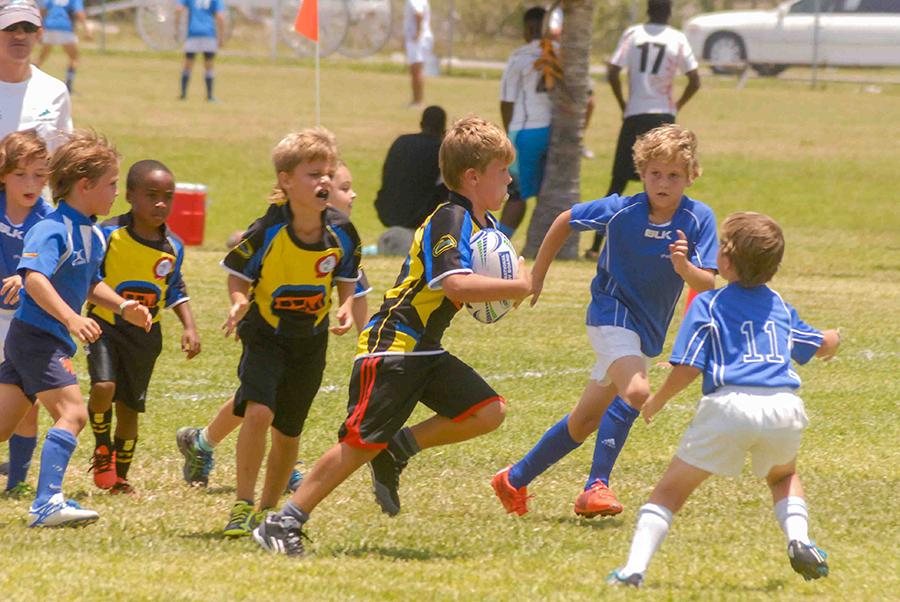 Over the course of three days, the 7th Annual Junior Rugby Festival took place at the Freeport Rugby Football Club, May 12th-14th.
The annual tournament, which was organized by the Freeport Rugby Football Club (FRFC), attracted players from the ages of eight to eighteen who wished to engage in a fun-filled weekend of friendly competition.
With visiting teams from Grand Cayman, Bermuda, New Providence, and Key Biscayne, Florida, a total of 321 youth players (both girls and boys) visited Grand Bahama Island to experience what it was like to play against international competition.
Robert Speller, President, Freeport Rugby Football Club, said that "This is great for our kids who don't get to travel, and it means that they get the opportunity to play with international teams and other kids, which is what it's all about".
This year's tournament is the biggest youth Rugby Festival that has been held on the island, to date, with over 350 players and parents (inclusive of the Freeport Rugby teams) in attendance.
Gareth Vokes, Chairman, Bermuda Rugby, and official coach of the under-13 team, remarked that "This is sort of their first competitive game of the year, so anytime you go away to play competitive rugby, it's a good sign".
He added that "It's my first time to The Bahamas; it's beautiful and we've been really well received here".
As for many of the kids who participated in the event, they were excited to engage in the healthy competition from 9:30 a.m. to 8 p.m. on Saturday and they continued to gain exposure to playing on an international level on Sunday, May 14th.
Speller added that he would like to thank "All the coaches and the individuals who have taken time to spend with the kids over the last six months to get ready for the tournament".
He also thanked "BTC, the Ministry of Tourism and all of the local companies" for sponsoring the event.
As the Ministry of Tourism has always been a major sponsor of the Junior Rugby Festival, Jay Phillippe, Assistant Manager, Sports Tourism, GBI, said that "The Ministry of Tourism saw it very fit to ensure that we continue to endorse this project".
Philippe further mentioned that "This is an excellent opportunity for business and a huge economic boost for the island of Grand Bahama, which is needed right now".