4TH ANNUAL EXTREME KAYAK FISHING TOURNAMENT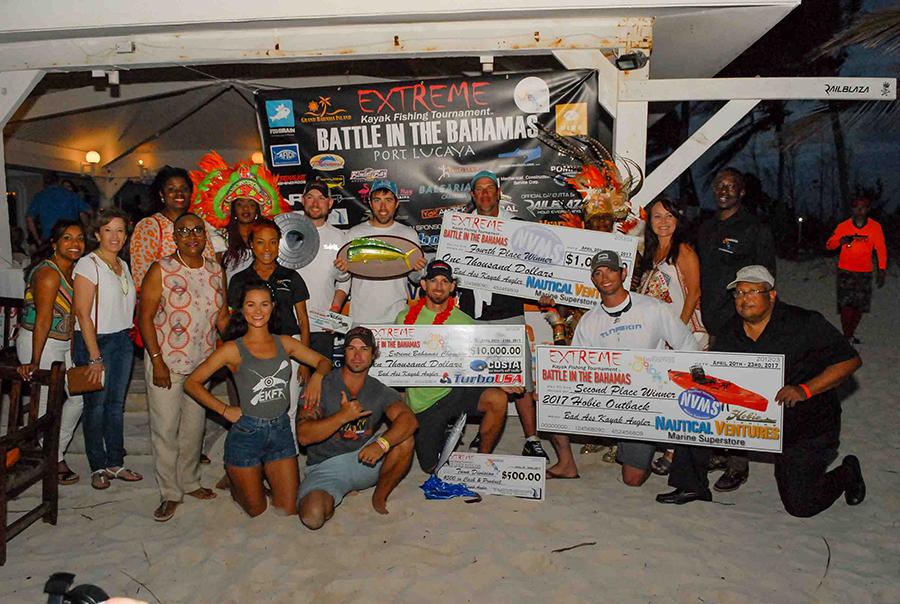 Over four days, April 20th-23rd, 61 plus anglers gathered at the Taino Beach Resort for the 4th Annual Extreme Kayak Fishing Tournament on Grand Bahama Island. 
With early mornings and extreme conditions, anglers sailed the high seas with anticipation of catching the largest fish possible for a $10,000 cash prize.
Joe Hector, CEO, Extreme Kayak Fishing, said that "The goal is to build this to the same thing we have in Florida and it's really growing fast... People love it, they win big money...we just try to make it as fun as possible". 
With anglers from the United States, South Africa, and Canada, the tournament served as a major economic boost for Grand Bahama Island.
Many of the visiting competitors were excited to visit the island and experience the accommodations and amenities at the Taino Beach Resort and Flamingo Bay host properties.
Special tournament packages included a 7-day visit, 5-day visit, or a 3-day visit where anglers would get a chance to not only participate in the tournament but explore Grand Bahama Island as well.
Jay Philippe, Assistant Manager for Sports Tourism, said that "We want people to come here for the purpose of sporting events to stimulate the economy here on Grand Bahama Island".
According to Phillippe, "The fishing event is something that is going to be very huge...this is one unique kayaking tournament and this is something that we really support".
After four years of supporting the Extreme Kayak Tournament to Grand Bahama Island, Richard Treco, Sr. Manager, Vertical Markets, said that "There's a lot of people doing a lot to make this happen, and we are hoping that they come back next year, this tournament is something we really look forward to".
The winner of the Extreme Kayak Fishing Tournament was Jon Venarchick from Naples, Florida. His haul totaled 37 pounds after he caught a black fin tuna and two mackerel. Venarchick has been competing in the tournament for three years. 
Top Three anglers pictured with Ministry of Tourism Representatives, Baleria Representatives and Joe Hector, CEO, Extreme Kayak Fishing.