3RD ANNUAL OLD FREETOWN FIRE HEARTH FOOD AND HERITAGE FESTIVAL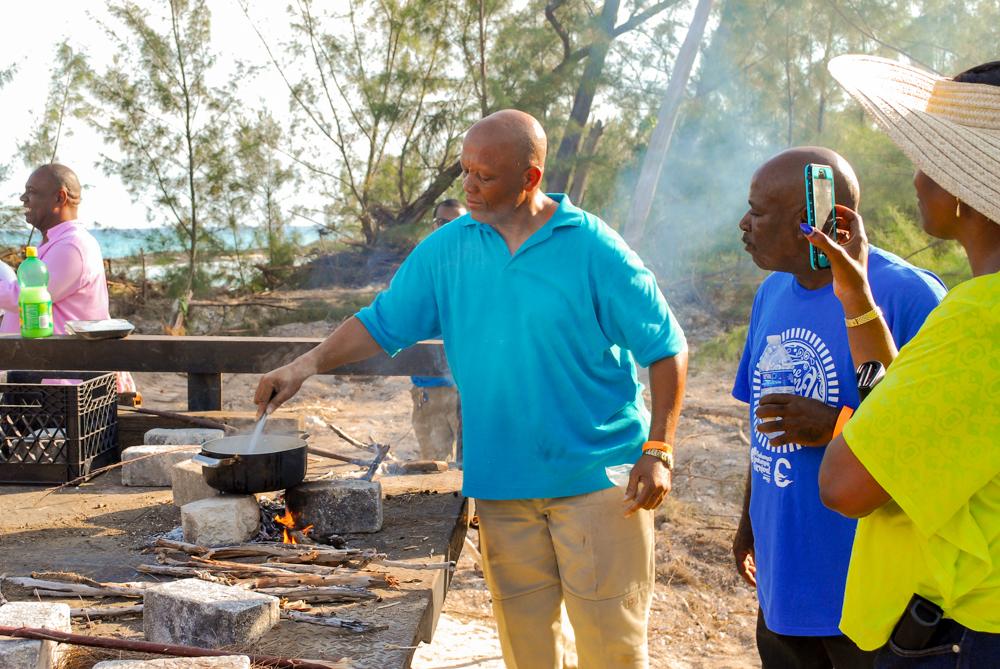 The 3nd Annual Old Freetown Fire Hearth Food & Heritage Festival, held on Whit Monday, May 16, 2016, offered to visitors and residents a unique cultural experience that showcased the culinary skills, hospitality and rich heritage of the residents of the eastern settlement of Freetown.  
This year's event featured a new and exciting venue, Gold Rock Creek East, also known as the Grand Bahama film site for the Pirates of the Caribbean movie.
Elaine Smith, Product Development Coordinator with the Ministry of Tourism, Grand Bahama shared that, "With a change in the event location from last year, it is our intent to create a more scenic and environmentally diverse festival site, offering attendees the opportunity to enjoy both the event along with the beach and creek."
Smith added that, "The ambiance of the new festival site created a more fun-spirited event, which was seen in the participation of the visitors in the traditional games and competitions, throughout the day." 
The day-long festival featured traditional games and competitions like cane peeling, washboard and tin tub, as well as musical entertainment like rake n' scrape and quadrille dancing.
The main event, the Fire Hearth Cooking Competition, colloquially referred to as "fire half", is one that is historically etched into the culture of the Freetown community, highlighting the tradition of using fire control to cook meals for their families.
The competitors in this year's featured competition were three male residents of East Grand Bahama who prepared stewed conch using traditional Bahamian seasonings, for judging by a select panel and tasting by as many as their pots would allow.
In the end, the winner of the Fire Hearth Cooking Competition was Mr. Andrew Jones.
Recognizing the importance of heritage festivals as one of the major conduits of keeping culture alive, Elaine Smith said that, "Through highlighting the rich value of our Bahamian history, the Ministry of Tourism's Product Development Department looks forward to a continued partnership with the residents and descendants of the Old Freetown Heritage Association."
About Old Freetown
Old Freetown is locatedabout 13 miles east of the Grand Lucayan Waterway. Freetown received its name from being the first place on Grand Bahama where slaves were freed in 1834. In the 1960's Wallace Groves leased the land that included Old Freetown to develop the city of Freeport. The descendants settled farther east and established a new Freetown. The original Freetown is referred to now as Old Freetown, and the new one as Freetown. There were an estimated 500 people living in the original community at its peak. They worked mostly in the lumber industry at Pine Ridge. Although there is some dispute, the Hermitage in Freetown is considered the oldest building on the island. Built in 1901, it was first a Baptist Church and later served as a hermitage for a Trappist monk, thus its current name.