'Celebrate We Bahamian Tings' At Bahamian Music Heritage Festival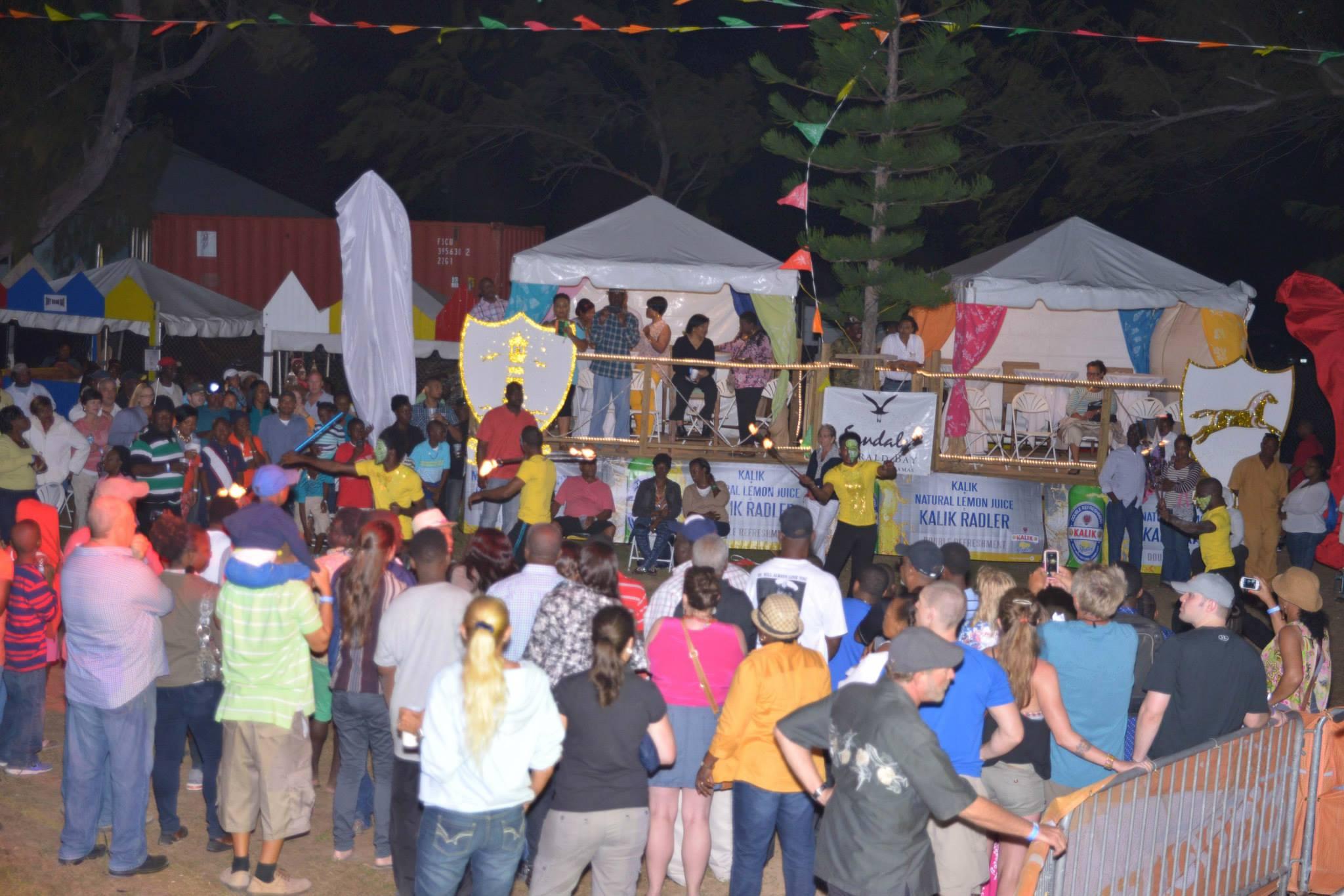 A cultural explosion is expected at Georgetown, Exuma this weekend at the 12th annual Bahamian Music and Heritage Festival.
 The event takes place from March 10-12.
 The festival, which will be held at Regatta Park, will be all-Bahamian with food demonstrations, storytelling, friendly competition, music and lots of entertainment.
 On Thursday, the event will open with Yuma Arts Craft Centre, Bahamian Bush Tea demonstrations, Bahamian Dance Lessons and food demonstrations.
 There will also be Bahamian games like hop scotch, egg and spoon and sack races just to name a few.
 That night, the official opening ceremony will kick off with music from the Sandals Choir, Dia Capron, Natasha Lewis, DJ Councilor, Al Gibson, Preston Wallace Sr., Bishop Lawrence Rolle, Ecclesia and Dencil Rolle and Friends.
 During the day on Friday, there will be more informative demonstrations and persons will get the chance to bake fresh bread in the rock oven, participate in more races and the box cart float parade.
 The night will come alive with Cindy Romer, Just Us, the Crabman, Carlton Ferguson Sr., the Whiteheads, Wilfred Solomon, Sweet Love Band, Q-Pid, Calypso rockers, Cindy Romer, Val Richards, Puzzle, Veronica Bishop, Dyson Knight and Geno D.
 Saturday will feature lots of surprises with a mixology competition, cultural shows and a Junkanoo Rush Out.
 And Saturday night, which is the finale, will feature Jay Mitchell, Raj the entertainer, Ancient Man, Nita Ellis, Erica Lightbourne, Puzzle and Dillion 'DMAC' McKenzie.
 Da Rhythm Band is the house band for the event.
 Director of Events Charity Armbrister said this year is special because new artists are being introduced.
"Each year, we have taken the event up a notch in showcasing the best in Bahamian music, ensuring that cultural activities are provided throughout the day. This is very important as it gives the attendees an opportunity to engage in our culture while ensuring that the local vendors are able to increase their earnings during the day. Unlike many festivals, this festival is rich in culture and heritage and is a great event for the whole family during the day and evening," she said.
"We believe that it is important to add new acts every year as attendees are always excited to see new acts on the line up. We do not want an event where persons say that we have the same old thing every year. A new feature this year will be the International Fish Cooking Show where about seven countries will be represented by fish in their countries."
 General Manager of the Exuma Tourist Office Petherina Hanna said the festival continues to grow.
 "It is our vision to continue to produce the most desirable and trend setting Music and Heritage Festival in the region, which celebrates excellence and creativity in presenting and advancing Bahamian heritage and talent," she said.
"It is an extremely visitor friendly spectacular event."
 Ms. Armbrister added that the event has brought a major boost to Exuma's economy.
 "Visitors welcome this opportunity to join in the celebrations by participating in the various competitions, the how-to-do demos, purchasing authentically Exumian-made products or enjoying mouth-watering native dishes," she said.
 "We have partnered with Sandals Resorts and Grand Isles, who encourage their guests to take advantage of complimentary bus service we provide to and from the festival. We have also partnered with the water taxi to provide ferry service to and from their boats. As a result there is an increase in ticket sales and sales for vendors. Visitors coming to the island for the event, take advantage of car rentals, hotels, restaurants and local tours and products."
For more travel and accommodations call Majestic Travel at 323-1410 or the Exuma Tourism Office at 336-2430.