The Jewel of Atlantis Pageant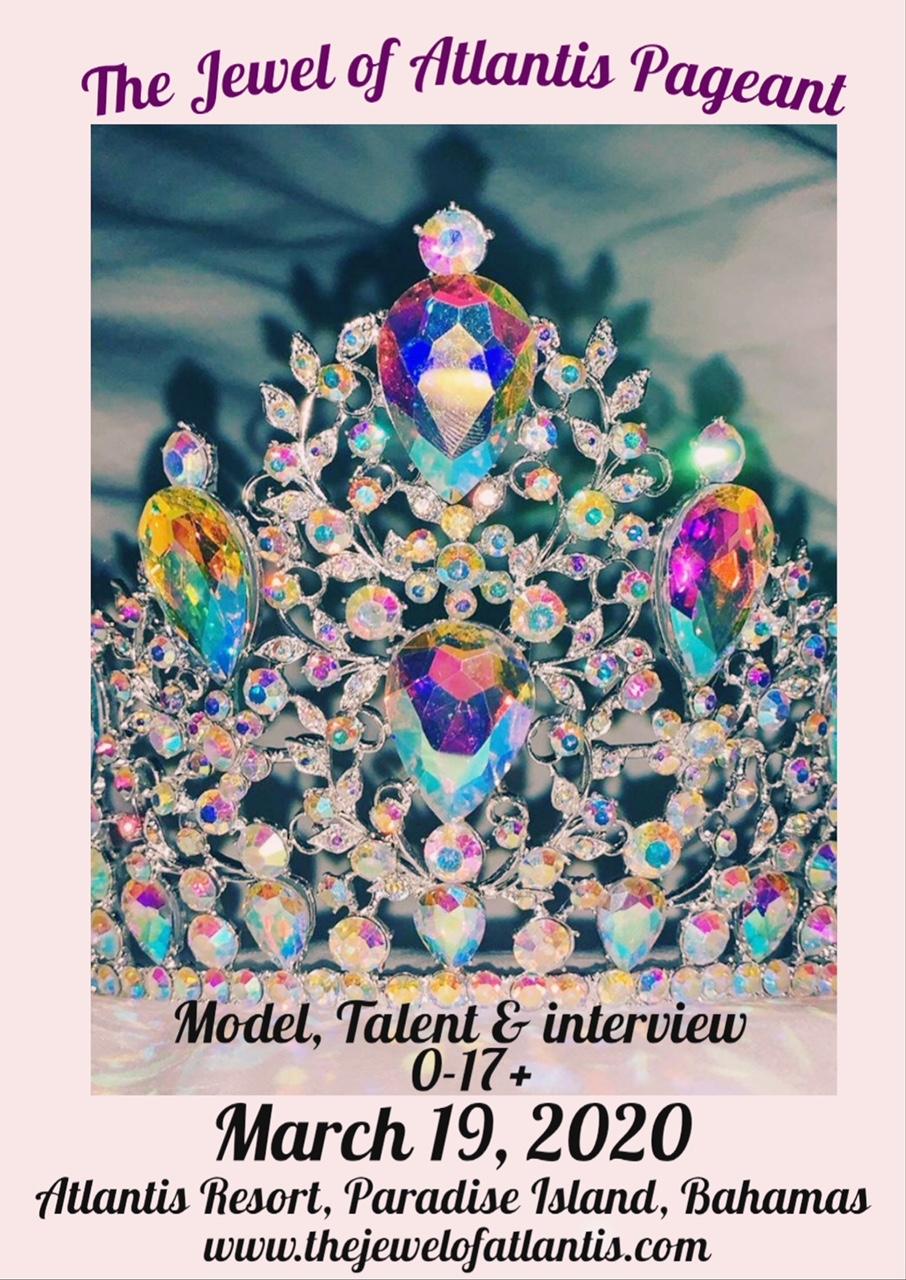 The Miss Jewel of Atlantis Pageant strives to create an opportunity for young women around the world to showcase their talent, express their individual style and promote the importance of strong communication. Each candidate in the modeling category is able to showcase a tropical wardrobe that expresses their own individual style. In the talent category, each competitor will have the stage for a minute and a half to entertain the audience. The finalists will be invited backstage to take part in the interview portion of the pageant. 
The weekend will include pageantry, an education day for coaches, master classes for dance and baton on all levels, an athletes party on the beach as well as a fire baton competition. 
Organization / Contact:
Kim Genton
Venue:
Imperial Ballroom, Atlantis Resort
Event Location Coordinates:
Address
One Casino Drive Suite #59