BREEF Sea Camp: Andros
Date:
Every day at 9:00 AM.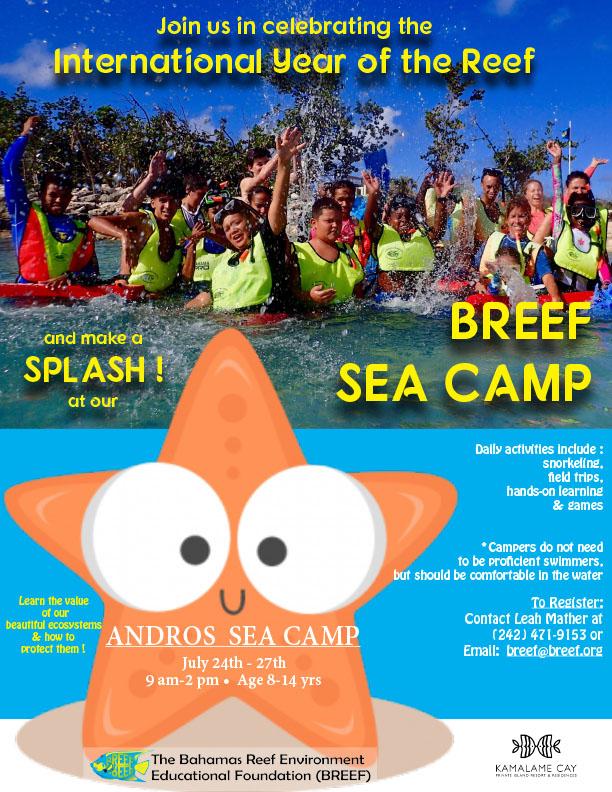 The Sea Camp will provide kids a fun, educational, and engaging summer experience. This year's theme is the 'International Year of the Reef (IYOR)' and camp participants will learn, see, and experience the Bahamian marine environment, with an in-depth look into what coral reefs are, their importance, the threats they face, and what can be done to reduce those threats.
Organization / Contact:
BREEF
Venue:
Kamalame Cay Resort & Marina
Event Location Coordinates:
Address
Kamalame Cay
(Off Queen's Highway)
Staniard Creek
North Andros