Bahamas National Youth Choir Presentation
Date:
Every day at 7:30 PM.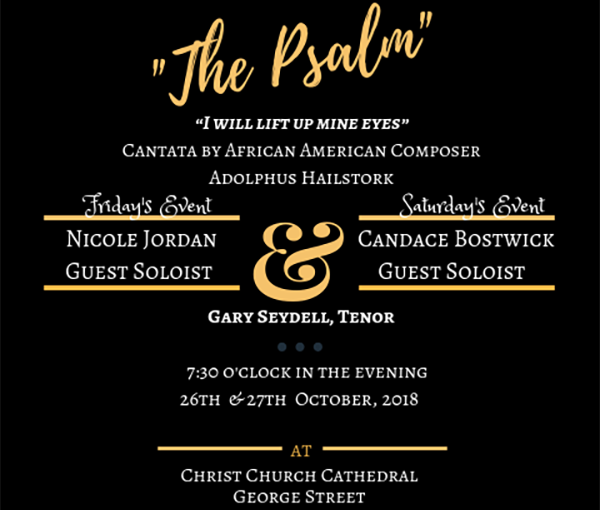 The Bahamas National Youth Choir (BNYC) presents the cantata, "I Will Lift Up Mine Eyes" in collaboration with the Nazareth String Ensemble and local choirs — the University of The Bahamas Concert Choir and the Adventist Vocal Ensemble. In addition, the orchestra for this event will feature 10 Bahamian student musicians from the C.V. Bethel Senior High School Concert Band.
Guest artists include Candace Bain-Bostwick, Alumnus of The Bahamas National Youth Choir; Nicole Jordan, Nassau Music Society Guest; and Gary Seydell, the original tenor who performed this work in May of this year.
Tickets are $25.00 for individuals / $20 for groups of 10 or more & members of NMS / $10 for Students. They can be purchased from:
Buy The Book
West Bay Street @ Saunders Beach
Nassau
Phone: (242) 323-2665
Organization / Contact:
Bahamas National Youth Choir / Mr. Dexter Fernander
Venue:
Christ Church Cathedral