World Renown Lisa Nichols Visits Grand Bahama Island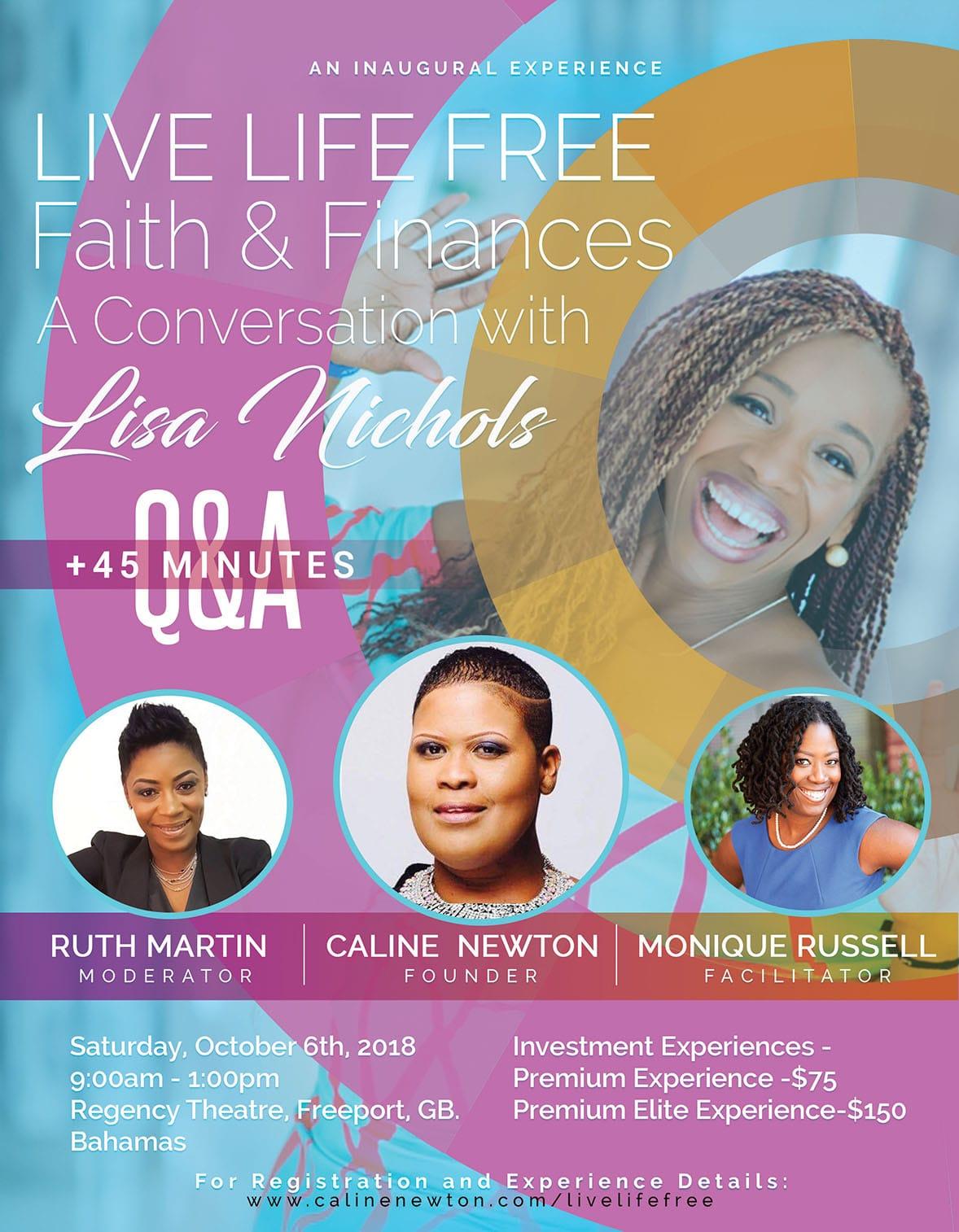 The community of Grand Bahama Island has actively prepared for the arrival of world renown motivational speaker and businesswoman Lisa Nichols.
As a woman who willed her way out of poverty, Lisa Nichols' three-day visit is quite timely as the Grand Bahamian economy suffered tremendously due to several devastating hurricanes in the recent past.
Imbued with the same resiliency as the people of Grand Bahama, Nichols arrived eager and ready to empower and liberate the community to take advantage of purpose and begin to Live Life Free.
The first installment of a 4- part conversation spearheaded by local resident Caline Newton will begin with an intimate ticketed only experience on Friday, October 5th and end on Saturday, October 6th at the Regency Theatre.
Newton, who truly believes in the magic of Grand Bahama Island and its people, said, "Wherever you are, you have to keep going. That's what Grand Bahama needs; we need a revival; we need a renewal, [and] we need more than just restoration."
With approximately eighteen months of negotiations prior to the event date, Newton was able to secure the public figure who is determined to transform the lives of many.
Nuvolari Chotoosingh, Manager, Niche Markets, Ministry of Tourism & Aviation (MOTA) said, "The Ministry of Tourism & Aviation is pleased to be on board and be a part of this association."
He added that "It's so significant that Lisa is here at this time because she has millions of followers to get the brand of The Islands Of The Bahamas out there, so we'll benefit from that. If we can get people to come out to this particular event and be inspired by Lisa, that can also open up doors for entrepreneurship as it relates to the tourism industry."