Visitors To 'Say Yes' In The Bahamas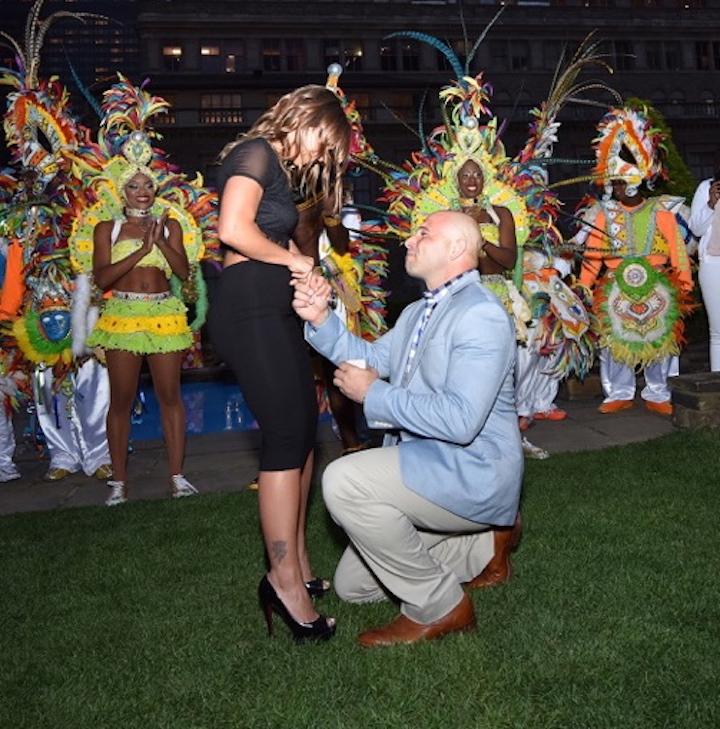 Four women are about to get the surprise of their lives while on their vacation in The Bahamas thanks to the Bahamas Ministry of Tourism and Aviation's (MOTA) latest social media promotion, Say Yes In The Bahamas.
 The Romance Department of MOTA in conjunction with New York-based Paparazzi Proposal, created the unique social media competition to showcase the ultimate wedding proposals offered in the destination.
Online registration for #sayyesinthebahamas commenced on October 30, 2017 and ended on December 15, 2017.
The six-week interactive social media contest was opened to couples who are already in a relationship and reside within the United States.
Entrants were required to upload on www.Bahamas.com or Facebook, a photo of the couple along with a 100-word story on why they hope to have their surprise wedding proposal take place in the pristine Islands of The Bahamas.
Director of Romance in the Bahamas Ministry of Tourism and Aviation Freda Malcolm said the campaign began after a high demand for proposals in the Islands of The Bahamas.
"We have had numerous requests for marriage proposals and after successfully conducting a surprise one during Caribbean Week in 2016 with Paparazzi Proposals we felt this could be a viable new market," she said. 
"It fits well within the Romance Industry as a new segment to target – that is in addition to Destination Weddings, Honeymoons, Vow Renewals and Romantic Getaways.  The Islands of The Bahamas is seen as leaders and visionaries within the Caribbean in the travel and tourism industry – weddings and honeymoons are making great strides in an effort to increase our bottom line. We continue to position ourselves as the destination of choice for Romance." 
The couples will be travelling to The Bahamas from January 18th to January 26th. Couples are being flown courtesy of The Bahamas Ministry of Tourism and Aviation and accommodations compliments of our hotel partners on each island.
Proposals will take place at the following partner properties:
The Abacos (Hope Town Harbour Lodge) Theme: Nautical Bliss
The Exumas (Lumina Point Resort) – Barefoot Paradise
Warwick Hotel Paradise Island – Color Me With Love (Junkanoo Parade)
Grand Hyatt – Cable Beach – Light My Fire (backdrop – fire lit pool @ Grand Hyatt)
The surprise proposals will be populate the social media channels during the month of February.
In addition to the surprise proposals, the couples will have the opportunity to experience their choice island by opting for various excursions inclusive of heritage/cultural tours etc. – sampling the authentic Bahamian way of life.
Ms. Malcolm says this initiative has elevated the romance market even further in The Bahamas.
"We are forging once again the way forward by being proactive and creating the desire, encouraging couples to consider The Bahamas for all things romance - we have already been in contact with local hoteliers requesting that they develop proposal packages which we plan to cite on Bahamas.com.  We will also use all the material from our upcoming photo shoot in Nassau, PI, The Abacos and The Bahamas to continue our positioning the Bahamas as a Romance mecca."
For more information on the Say Yes In The Bahamas campaign visit www.Bahamas.com./SayYes