Sun 'N Fun Fly Out to Grand Bahama Island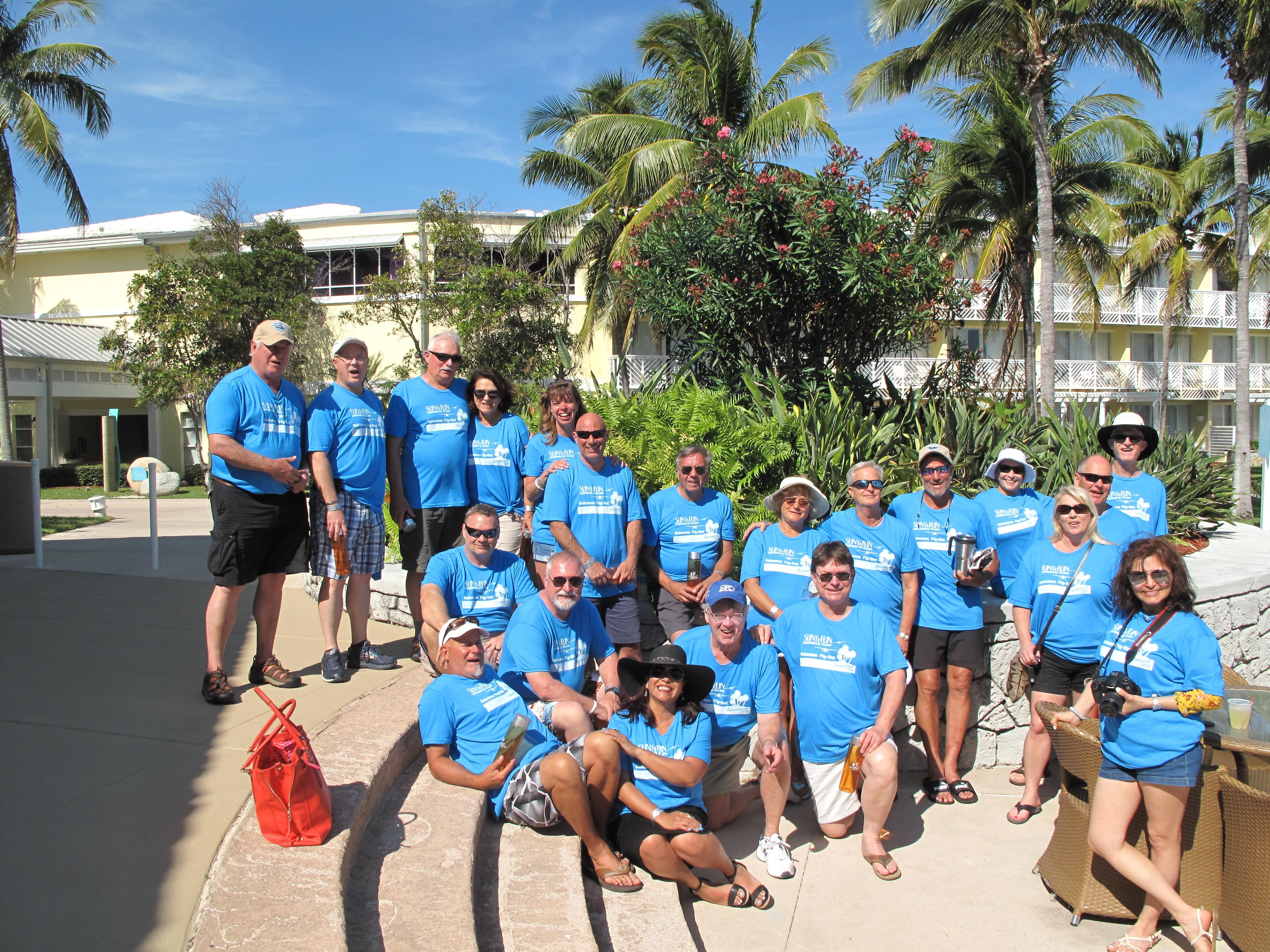 After entering a partnership with Sun 'n Fun in June 2018 to promote our diverse destination, general aviation guidelines, benefits, seminars and fly outs to The Bahamas, The Ministry of Tourism and Aviation (MOTA) and Sun 'n Fun hosted a fly out to Grand Bahama Island on Sunday April 7th at the Grand Lucayan Resort.
The fly out, which was part of Sun 'n Fun's 45th Annual International Fly In and Expo, included a detailed live stream from Lakeland Florida to the hotel property where approximately three-hundred thousand pilots, aviation enthusiasts and media professionals could see how easy flying could be while piloting to Grand Bahama Island.
In an effort to promote Grand Bahama Island and private aviation to The Bahamas, Sun 'n Fun ambassadors noted that it was crucial to use the show as a platform to drive additional business to The Bahamas.
With simple technology, attendees were able to see firsthand what flying to Grand Bahama Island would be like while playing on the theme, "First in Fun, Fast in Flight".
Mike Zidziunas, Flying Ambassador, Sun 'n Fun, said, "Our partnership involves Sun 'n Fun promoting general aviation tourism to The Bahamas, this is people flying their private aircraft to The Bahamas. So, this year, we organized a fly out to come from Sun 'n Fun to Grand Bahama Island."
"We wanted to set the stage so people get accustomed to leaving Sun 'n Fun to come here and perhaps maybe roll in a little airshow which would be good for Grand Bahama and [for] tourism throughout the islands."
He added that "It was an outstanding visit, and an outstanding event; we had beautiful weather coming here and a warm Bahamian reception which I've gotten every time I've visited for the past thirty years."
With approximately thirty-five pilots who participated in the fly out, MOTA was keen on providing exceptional service and several itinerary options for the pilots to enjoy before their departure to other islands of The Bahamas.
As the Sun 'n Fun partnership with MOTA has proven beneficial for The Bahamas by way of the Grand Bahama Airshow in 2017, numerous of fly outs, and youth pilot training, MOTA looks forward to further collaborations in the near future.
###
About Sun 'n Fun
Sun 'n Fun is the second largest conference in Florida. More than five hundred vendors and ten thousand airplanes were present in Lakeland while over three hundred forums occurred during the seven-day event.