The Shoal Bistro Rebrands To Connect With Visitors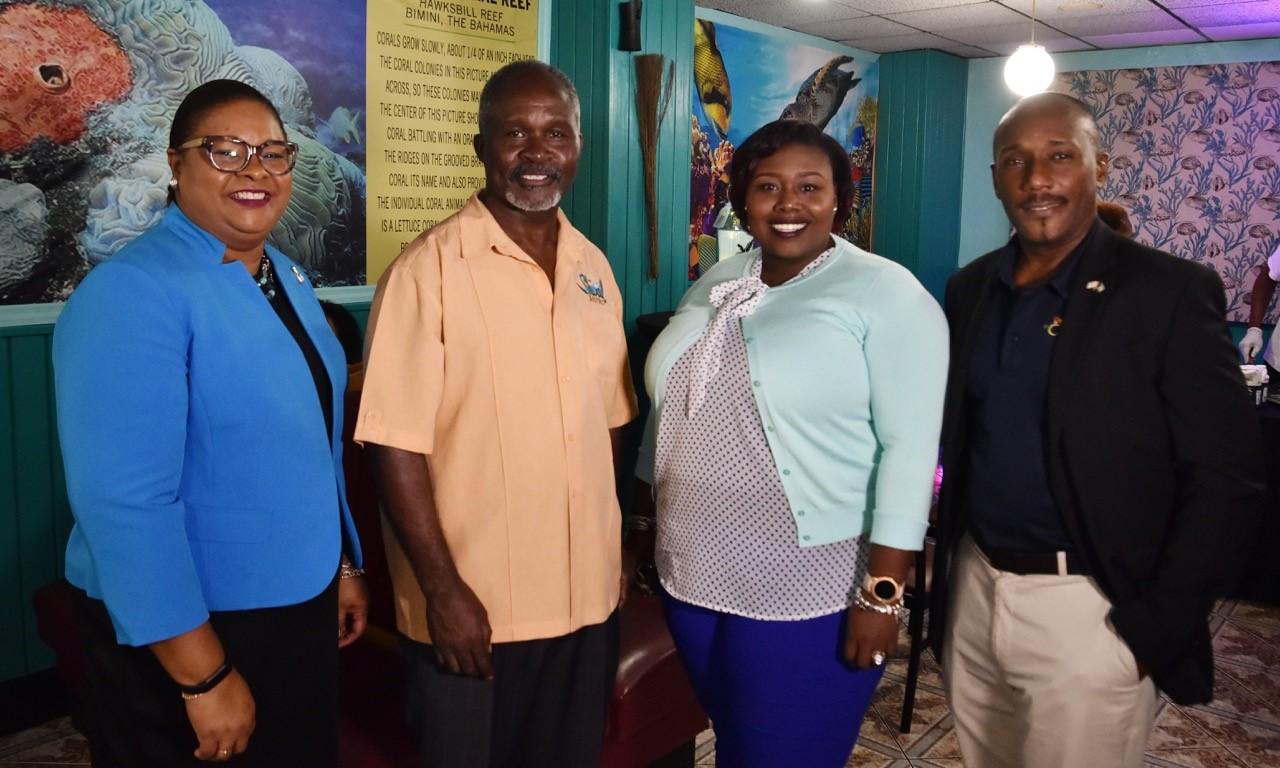 The Bahamas Ministry of Tourism and Aviation (BMOTA) is looking to connect visitors with tantalizing Bahamian dishes served at over-the-hill eateries. 
 One of those restaurants is The Shoal Bistro, which recently revamped its menu to add more Bahamian delights.
Bobby Lightbourne, owner of the 60-year-old establishment, says his aim is to reinvent the eatery.  "We have been serving the same boil fish, stew fish and sheep tongue souse, and today we are launching some new items and there is more variety at The Shoal," he said. 
"I think that we are going to have an exciting journey. My personal interest is in service. We have revamped the menu and so the quality of the food is much better. We have tweaked all of the recipes and made them better using all natural herbs and spices and we buy all of our produce from the local markets."
Culinary Manager of the BMOTA  Deanne Gibson said the Ministry is excited to add the restaurant to a number of culinary tours for tourists who want to eat at restaurants off the beaten path.
 "We are looking to connect the cuisine once again with the long history of the over-the-hill establishments," she said. "It is also important for us that we fulfill our Minister's mandate to broaden the distribution income for far more entrepreneurs across The Bahamas.   
 "As culinary changes, we have seen the evolution of culinary tours, which allow the visitor to tour the city and experience the sights and food. The Shoal has jumped on this and is a stop on one of Nassau's latest culinary tours – Island Food Tours."
 Ms. Gibson also noted that The Shoal will also be a part of a pop-up restaurant experience come next month. 
"This is how both locals and visitors get to know where to go to get something good to eat. Visitors go where locals go. We want foodies to get ready to restore, reinvent and reinvigorate The Shoal to its heyday," she said.