Pineapple Fest: A Sweet Success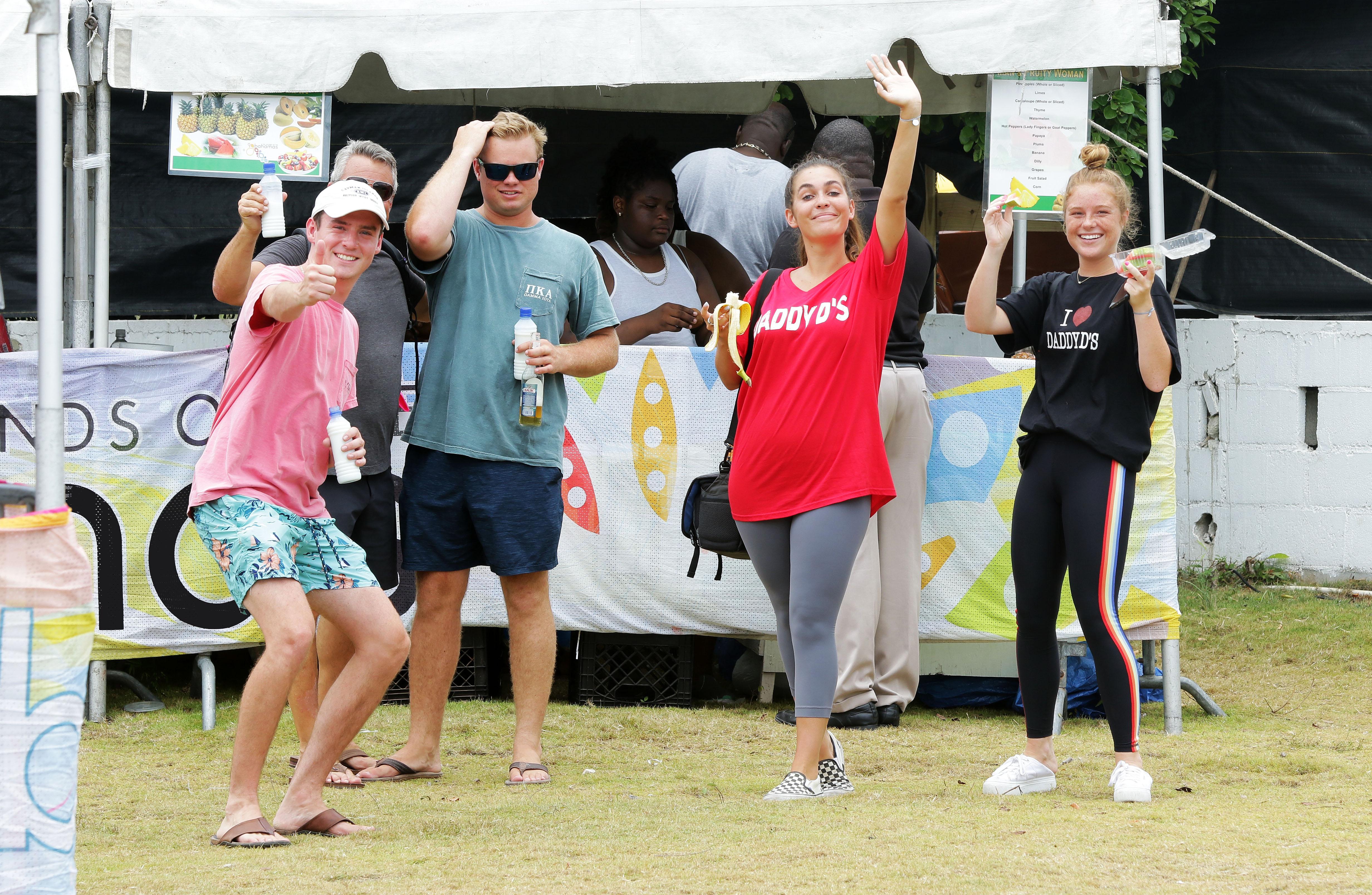 Scores of locals and visitors flocked to Gregory Town, Eleuthera over the Labour and Whit Monday holidays to enjoy Pineapple Fest, four days of festivities in celebration of the pineapple farmers of Eleuthera.
Dubbed the "sweetest festival in The Islands Of The Bahamas," Pineapple Fest, which is in its 32nd year, presented an extravaganza of all things Bahamian: a feast of local dishes, traditional games and Bahamian music. 
Headlining the music performances were Julien Believe, the Rahming Brothers, Veronica Bishop, Stevie S, Fanshawn, D'Mac and Puzzle, among others. The festival also showcased celebrity Bahamian artist Jamal Rolle at work. One of Rolle's famous portraits was sold at the festival, and the proceeds donated to the Cancer Society of Eleuthera. 
The Festival's culinary competitions featuring high school students and experienced chefs set out to determine who made the best pineapple dishes. Some of the most scrumptious dishes coming out of those competitions included a boom pineapple Rum Cake, a Pineapple Custard topped with strawberries and pineapple coconut cookie cups. 
There were also pineapple demonstrations – one of which was given by famed Eleuthera pineapple farmer, Diane Thompson, who is affectionately known to all as "Lady Di". 
Among the festivalgoers were large numbers of tourists, some of whom said they would include Pineapple Fest in their yearly travel plans. "We came down for the Pineapple Fest," said Gio Thornhill of Naples, Florida. "We love the great food and the hospitality of the people. It's a great island. We love The Bahamas and it's a special place."
"The food here is phenomenal and I love the people. This is something we definitely have to do again next year," added Hunter Thornhill.  
Jackie Gibson, General Manager of the Bahamas Tourist Office in Eleuthera, was excited about the number of people coming to the festival. "It's amazing that we have repeat visitors coming to the Pineapple Festival. Yesterday was a great day and tourists came in groups, participating in the various sports, buying pineapples and they were all eating and walking out with gift items," she said.
"We are proud to call this event a Ministry of Tourism and Aviation signature event."
 Director of Events Charity Armbrister was also delighted with the response to the festival. "On Friday night, there were so many people. It's good to see all the visitors and the winter residents and a lot of people came in from Nassau for the festival. So we are pleased and it went really well," she said.
 "People came because they know they are coming to a quality event and every year, we intend to do more and more."