Minister Attends Largest Fly in & Expo in Lakeland, FL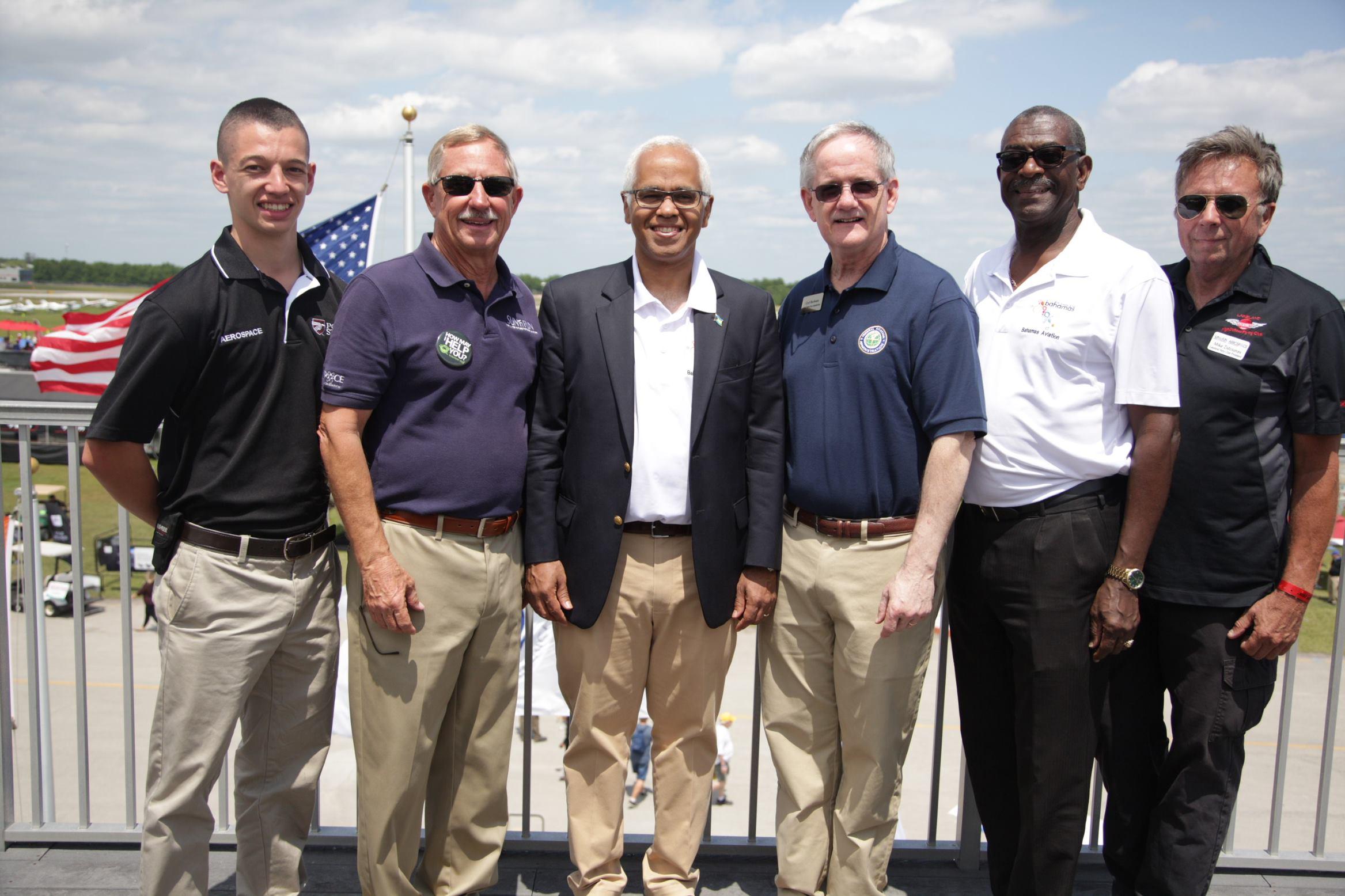 Bahamas Minister of Tourism and Aviation Attends Sun 'n Fun International Fly-In & Expo: Florida's Largest Conference
LAKELAND, Florida – April 4, 2019 – The Honorable Dionisio D'Aguilar, Minister of Tourism and Aviation, made an impactful appearance at the 45th Annual Sun 'n Fun International Fly-In and Expo, taking place in Lakeland, Florida.  The largest convention in Florida and the second largest aviation conference in the United States, Sun 'n Fun attracts more than 200,000 pilots, aviation enthusiasts and media professionals from around the world and features some 500 vendors and over 10,000 airplanes, from homebuilt to war birds.
The Bahamas Ministry of Tourism and Aviation (MOTA) has an excellent relationship and joint marketing partnership with Sun 'n Fun International, to promote its destination, private aviation guidelines, benefits, seminars, and fly outs, all of which have proven beneficial for The Bahamas.  "The relationship between the Ministry of Tourism and Sun n' Fun international has been one that is exceptional beneficial, and we will work together to ensure that it's a lasting one," said Minister of Tourism and Aviation, Hon. Dionisio D'Aguilar.
In 2018, The Bahamas received over 122,000 private aviation arrivals, and private jet charters generated more than $387 million in revenue for the country, making The Bahamas the Caribbean's top destination for private aviation. In 2018, The Bahamas also experienced historic growth in tourism, as more than 6.6 million persons visited the country, a figure which represents an increase of 486,176 visitors over 2017, and the highest number of visitors the destination has ever welcomed in its history.
The Bahamas is expected to have increased visibility at this year's Sun 'n Fun during several planned Bahamas seminars, dinner reception, and airshow broadcasts, which will showcase the new Bahamas' "Fly Away" commercials featuring Bahamian-American rock legend, Lenny Kravitz.  The MOTA team will also participate in numerous radio and television broadcasts during the week, including an exclusive 30-minute television broadcast on Florida Aviation Network, with Minister D'Aguilar. 
As a close out to Sun 'n Fun on April 7, some 40 pilots will fly out from Sun 'n Fun to Freeport, Grand Bahama, Cat Island and Treasure Cay, Abaco.  Their beach side experiences in The Bahamas will be broadcast and streamed live into Sun 'n Fun, to further demonstrate and promote The Bahamas' proximity to the United States, its natural beauty, unique culture and ease of travel to its islands. 
About The Islands Of The Bahamas
The Islands Of The Bahamas have a place in the sun for everyone, from Nassau and Paradise Island to Grand Bahama, to The Abaco Islands, The Exuma Islands, Harbour Island, Long Island and others. Each island has its own personality and attractions for a variety of vacation styles, with some of the world's best golf, scuba diving, fishing, sailing, boating, as well as shopping and dining. The destination offers an easily accessible tropical getaway and the Bahamian dollar is on par with the U.S. dollar. Do everything or do nothing, just remember It's Better in The Bahamas. For more information on travel packages, activities and accommodations, call 1-800-Bahamas or visit www.Bahamas.com. Look for The Bahamas on the web on Facebook, Twitter and YouTube.
###
Contact:  D. Earnestine Moxyz
Ph:  954-236-9292