The Leonard Thompson International Airport Named the Second Busiest Airport in The Bahamas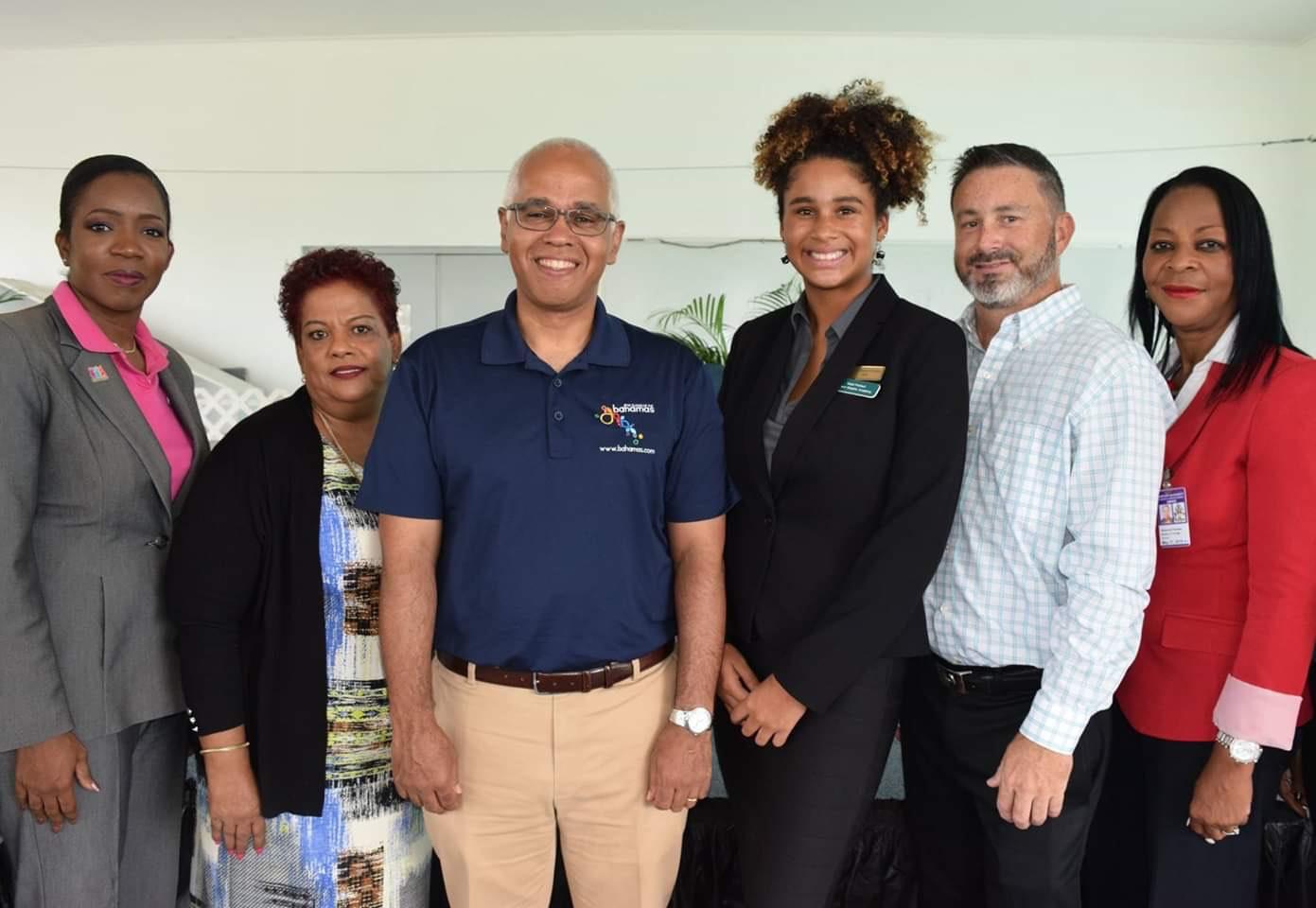 The Leonard Thompson International Airport is the second busiest airport in The Bahamas and for the first time in history, in 2017, the number of visitors to Abaco topped 300,000, according to Minister of Tourism and Aviation Minister, the Hon. Dionisio D'Aguilar.
During a visit to the Abacos, this past week, the Minister presented an update of all his portfolios, including Tourism, Aviation and Bahamasair, at a town hall meeting held at the Anglican Parish Hall, Marsh Harbour. 
"Tourism is doing exceptionally well on the Island of Abaco. For the first eight months of this year, stopover visitors are up 18 per cent and that is phenomenal. In the first eight months, the number of foreign visitors that came to Abaco by air was 95,000; the number of foreign visitors to Grand Bahama was 54,000. This island is doing well," he said.
Minister D'Aguilar said there had been considerations on having a company run the Leonard Thompson International Airport and the Treasure Cay Airport, similar to the Nassau Airport Development Company (NAD) at the Lynden Pindling International Airport (LPIA).
"We're looking at creating a company to run that airport in much the same way that NAD runs LPIA. The airport since its construction has begun to deteriorate a little and we need to generate the funds to pay for its upkeep and maintenance. When you go through LPIA, if you go through the international side, you pay a $48 passenger facility charge that keeps the airport wonderfully maintained. If you're going on a domestic flight you pay ten dollars towards the kitty," he said.
"Basically create a company that just runs the airport on a full-time basis and can maximize and bring focus as to why the other airport (Treasure Cay) is sitting vacant. What are we going to do with that empty customs building? Whereas it's now a part of a huge portfolio of airports and we're not bringing the appropriate focus on what's a key entry point to the country."
While in Abaco, Minister D'Aguilar also paid a special visit to Forest Heights Academy, the school of current Jr. Minister of Tourism, Khalea Richard.
The Minister not only praised the Jr. Minister of Tourism for her excellent work thus far, but he encouraged the students of Forest Heights to consider a future in Tourism.
"The economic climate in Abaco is such that it allows you to create your own employment, to become entrepreneurs, and chart your own economic future. The field is wide open for business. Any enterprise involving the sea is a hands down winner: boating, fishing, diving, kayaking. On land, look at the rich culture of Abaco, the history, the heritage, the arts and craft. You can capitalize on these areas and package innovative tours and excursions for our visitors," he said.