Impact Of COVID-19 On The Bahamas' Tourism Industry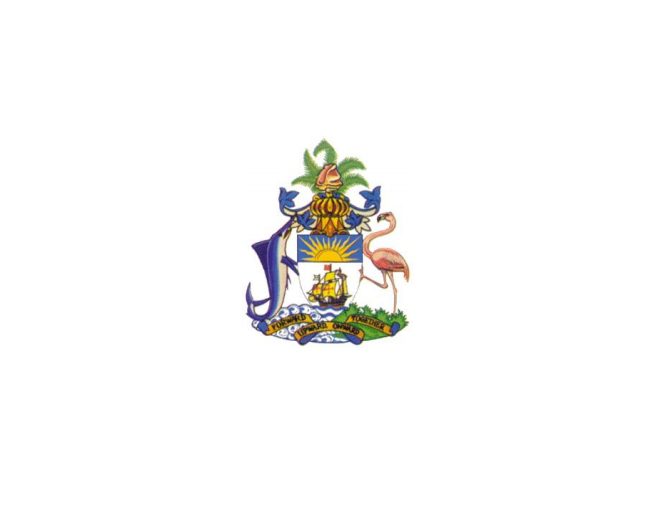 Presentation To Parliament
Wednesday, March 18, 2020
There are certain moments in the life of this country that stand as permanent testaments to the strength and resilience of the Bahamian people. Burma Road in 1942 brought together our workers and laborers in a fundamental struggle for freedom. Majority Rule marked a transformational shift in governance— from the minority to the majority! The aftermaths of Hurricanes Andrew, Frances, Irma, and most recently, Dorian, united both community and country in a shared spirit of struggle, stewardship, and service.
These moments are stamped in our collective conscience—a reminder of just what it means to be a Bahamian. As we turn now to face COVID-19 and the unprecedented challenges ahead, our response may very well be judged as the most defining moment in our history.
Mr. Speaker and the great constituents of Freetown,
This will likely be one of the most painful speeches I will ever have to make in this place.
Mr. Speaker, as most Bahamians know, the core mission of the Ministry of Tourism is to attract as many foreign visitors to our 3 country as we can and then provide them with exceptional experiences during their stay.
It is indeed my mandate, as the country's Minister of Tourism, to ensure our tourism product is a global industry leader, and one that contributes sustainably to a thriving national economy.
The Bahamas' reliance on travel and tourism for economic growth is well-known and unprecedented within the region. We are, in fact, according to the Inter American Development Bank (IDB), one of the most tourism-dependent economies in the world.
Mr. Speaker, in years of plenty, these have proven rejoiceful words.
Over the past decade, we have been blessed with the good fortune that, year after year, tourism has steadily improved—even as hurricanes battered our shores, and political uncertainty shook countries around the world.
Our lands have brought forth abundantly. In 2018, tourism's direct contribution to GDP was the highest in the region at 40.4 percent, and accounted for 48 percent of total direct employment.
The Ministry of Tourism's statistics indicate that, with the record arrival of some 7.2 million visitors in 2019, our industry had its best year EVER. Our air arrivals grew by 6.7 percent, our cruise traffic grew by 10.3 percent, and our total arrivals grew by grew 9.4 percent. Unprecedented and historic!
Despite slower than anticipated air arrivals in January 2020, overall arrivals had increased 7.9 percent.
We were well on our way towards an accelerated recovery— vastly ahead of schedule—in the aftermath of Hurricane Dorian.
Mr. Speaker, until COVID-19's rapid and uncertain spread throughout much of the world, our thriving tourism industry—the engine driving much of The Bahamas' continued growth—showed no signs of slowing down. We were poised for another year of success, another year of growth, another year of plenty.
Which is why it pains me deeply to stand in front of you all and recognize that, around the world, tourism is shutting down.
The World Travel and Tourism Council estimates that some fifty million jobs are at risk worldwide in the tourism sector! Global travel is set to shrink by 25 percent. HUGE! And, countries around the world, including ours, are actively closing their borders.
Quite simply, the tourism industry worldwide faces a significant……some would even say…….catastrophic collapse in the near term. One only need look at our Forward Booking Data which reveals absolutely no bookings for the foreseeable future as potential vacationers retreat into their homes worrying about the uncertainty of their own short term economic prospects and pushing any thought of any type of vacation out of their realistic realm of possibility.
Mr. Speaker, international travel restrictions, airline and event cancellations, and the perceived risks of global travel—even as the world comes to grips with COVID-19—will significantly slow The Bahamas' economic turnaround.
Additionally, Mr. Speaker, as we all know, The Bahamas, aligning itself with the recommendations of the World Health Organization, 6 has implemented tighter and tighter border control and quarantine measures for persons travelling from infected areas.
Tomorrow, increased travel restrictions designed to protect the health of Bahamian nationals and residents will come into effect.
All nonresident persons who have, within the last 20 days travelled from the United Kingdom, Ireland, and Europe will be prohibited entry into The Bahamas. This policy will be enforced, at a minimum, for the next 30 days, and will be modified as needed. These measures do not replace, but complement restrictions already in place for travel from China, Iran, Italy, and South Korea. Of course, Bahamian citizens and residents will always be allowed to return home subject to immediate quarantine requirements.
It is fundamental that we as Bahamians understand both the short- and long-term impacts COVID-19 will have on our tourism industry.
Life as we know it will be fundamentally uprooted for the next thirty, sixty, ninety days. To convince ourselves otherwise would be of profound detriment to the collective struggle we as 7 Bahamians have begun to mount, and will continue to mount, against COVID-19 in the coming months.
Mr. Speaker, we must be candid, forthright, and brutally honest with ourselves about what the next two to three months will look like.
Hotels will be vacant. Ports will be deserted. Streets will be empty. The lifeblood of our country will be devoid of the many millions of foreign visitors that are so economically impactful in our everyday lives. We are facing an economic calamity that will almost certainly exceed that of Hurricane Dorian, the most powerful hurricane to ever strike The Bahamas.
The extent of the impact this crisis will have both on our tourism industry and national economy will be determined by two key factors.
One, the rate of domestic outbreak…we can control.
We are directly accountable for the spread of the virus in our communities, and it is therefore incumbent upon each and every Bahamian to follow the exhaustive protocols issued by the 8 Ministry of Health. Wash your hands often! Do not touch your face! Practice social distancing, like we are attempting to do in these hallowed halls, all day every day. Do NOT gather in groups whether they be in bars, restaurants, movie theatres or churches. And, self quarantine…..do not come out of your home…….separate yourself from the rest of your family…….if you start to feel flu like or have been exposed to someone who has tested positive for the coronavirus.
The other determining factor on the impact of this outbreak on The Bahamas is external demand shocks, which, sadly, we cannot control.
As countries continue to manage their own outbreaks by closing borders, imposing curfews and quarantines, and cancelling events, demand for travel becomes non-existent.
Mr. Speaker, to understand the scope of the long-term impact, we need to first understand China's outsized importance in the global economy and how its own economic slowdown will jeopardize global growth. Oxford Tourism, a subsidiary of Oxford Economics—the world-renowned forecasting and analytics firm— notes that just five short weeks ago, China boasted the world's 9 third largest international aviation market. Today, it ranks 25th , with nearly two-thirds of all travel to and from the region cancelled for the foreseeable future. As a result, global trade indicators have plummeted, with U.S. stock and other world markets facing neverbefore-seen volatility. Some pundits even opine that another global recession may very well be on the horizon…..although I feel compelled to rebuke that in the name of Tourism!
Mr. Speaker, we must also closely monitor the airline industry. The International Air Transport Association (IATA) estimates that airlines have already lost $113 billion as a result of COVID-19. This number does not even take into account the recent travel restrictions imposed by the U.S. and Canada on European travel, suggesting that losses will rise to unfathomable figures.
I must impress upon this Chamber and all of our residents that this situation is constantly-evolving.
It requires our local response indeed be proportionate, measured, and practical such that we might recover in a reasonably short period of time. The level of containment and duration of the outbreak in our key markets—most notably the U.S.—will 10 ultimately determine the eventual impact on our tourism infrastructure.
However, economic modelling by the United Nations World Tourism Organization reveals that the impact of COVID-19 on the global tourism industry is continually evolving. It is far too early to definitively determine the full economic impact. I can promise you, however, that the results will be an incredibly challenging reality for this industry to come to terms with.
Mr. Speaker, as COVID-19 continues to spread uncertainty and stoke fear around the globe, The Bahamas is confronted with extraordinary vulnerability owing to our pronounced reliance both on the United States and cruise lines. Indeed, the Prime Minister has highlighted that some 82 percent of stopover visitors hail from a country which is slowly closing itself off to the world, while 75 percent of our foreign visitor arrivals depends on a cruise industry which has entirely ceased operations.
While The Bahamas has in the past weathered smaller shocks— the global financial crisis, Zika, and Hurricane Dorian—critically 11 important to this recovery effort will be the country's response to limiting the outbreak.
However, Mr. Speaker, The Government of The Bahamas cannot face this crisis alone. In these extraordinary times, we, alongside each and every Bahamian, shoulder the same burden of responsibility as stakeholders in our nation's health, security, and continued wellbeing. Employers and employees must embody a shared sense of strength and resiliency in the face of the unknown. Indeed, it will be one of mutual sacrifice and we sincerely hope and pray that employers in the tourism sector will try as best as they can to provide whatever help that they can to their loyal, hardworking, particularly vulnerable staff as we weather this COVID19 crisis.
The simple yet inconceivable reality we all need to grasp is that there will be no tourists.
It was only one week ago The Bahamas featured in the most recent Travel Market report as the "safest" country to travel to within the Caribbean amidst the spread of the virus. Then, the U.S. rolled out its new travel restrictions and this led to a mass exodus of foreign visitors wishing to return home to avoid being 12 locked out by any sudden change in travel rules to The Bahamas. In fact, when asked by reporters, yesterday, whether Americans should continue to travel to the Caribbean and Mexico, President Donald Trump strongly advised his citizens to stay at home, in their house, until further notice. I predict that, on the back of such announcements, hotel occupancies will rapidly trend down to zero as the travel bans, airport closures and border shut downs become the new norm.
Mr. Speaker, our tourism industry will be strained to its very core. A prolonged crisis in our crucial international markets and the corresponding collapse of our key airline partners augur extremely challenging times ahead. The Bahamas is particularly sensitive to the fate of the airline industry as some 85 percent of all stopover business is generated from travelers within U.S. markets traveling on either American Airlines, Delta, JetBlue, United, Silver, and Southwest.
It therefore prompts great concern when airline stocks continue to plummet, and American and Delta—two airlines which have captured the lion's share of the market in The Bahamas—have already announced deep cuts amid precipitous declines in demand and government-imposed restrictions.
Over the past week, The Ministry of Tourism has remained in constant communication with these and other airlines such that we may be kept abreast of ongoing developments. Mr. Speaker, allow me to share what we currently know about their plans.
On Sunday, March 15th , American Airlines announced it will continue its short-haul flights to the Caribbean, but in responses to decreased demand and the U.S. Government's COVID-19 travel restrictions, the airline will undergo a "phased suspension" of long-haul flights with a 75 percent capacity decrease from March 16th thru May 6th . Domestic capacity will reduce by 20 percent in April, and 30 percent in May.
On Tuesday, March 10, Delta declared it would reduce its international capacity by 25 percent, eliminating travel on some 40 percent of its routes. 
Most U.S.-based carriers have announced that they will continue with essential travel only but have suspended fees for flight changes and cancellations in order to facilitate future travel once this crisis is behind us.
Mr. Speaker, the news from our second largest market, Canada, is equally disheartening. The Canadian Government proclaimed on Friday, March 13, that Canadians should avoid all nonessential travel outside of Canada. Only a few of its airports are open to receive international flights.
Each of its three major airlines—Air Canada, Sunwing, and WestJet—have suspended or greatly reduced flights to the Caribbean.
As of tomorrow, March 19, both British Airways into Nassau from the U.K. and Air Caribe into San Salvador from Paris will suspend operations. British Airways, though more financially secure than its U.S.-based counterparts, plans to cut capacity by 75 percent in April and May to remain solvent during the outbreak. The situation may very well prove catastrophic for long-haul air travel. Without financial support from governments and coordinated industry action on bailouts, most European airlines and charters could experience bankruptcy by the end of May.
Mr. Speaker, no industry is immune from the widespread, insidious effects of COVID-19.
The cruise lines are undergoing similar retrenchment and have either scaled back or suspended their sailings entirely for at least the next thirty days:
• Norwegian Cruise Lines has suspended sailing from March 13th through April 11th;
• Royal Caribbean Cruises announced on March 14th it would suspend operations for 30 days;
• Carnival has paused its North American operations and will resume on April 10th;
• Disney Cruise Lines has suspended sailing from March 14th through the end of the month;
• Princess Cruises has announced a voluntary halt in operations across its entire fleet for two months between March 12th and May 10th; and
• MSC has cancelled all U.S. cruises until April 30th.
Every month the cruise ships remain in port…..completely shut down……450,000 foreign visitors are not coming to The Bahamas creating the economic impact that supports the lives of many ordinary Bahamians.
Don't mind the ships that you see parked at the Prince George Wharf! They are without passengers, simply waiting to be reactivated!
Mr. Speaker, we cannot sit here this morning only as politicians. We are mothers, fathers, ourselves children of this great nation. We are each uniquely blessed to call ourselves Bahamian. And as Bahamians, we have pledged to one another, from the rolling salt hills of Matthew Town to the blue waters of Walker's Cay, to act as one people united in love and service.
As the world continues to react to the abrupt halting of the engines driving tourism across the globe, I wish to assure you and the public that this Ministry will not sit idly by.
We will not be spectators—even as the curtains of uncertainty draw to their inevitable close we will face the darkness with steadfast determination and unwavering commitment to the Bahamian people. We will not be bystanders—this Ministry is acutely aware of what it takes to respond in the face of disaster, 17 and we will be ready to let the world know that The Bahamas is open for business once again when this pandemic is behind us.
I am extremely heartened by the unique qualities of The Bahamas that will serve us well as we emerge from the ravages of this COVID-19 phenomenon.
Our location, the closest country to the three largest cruise ports in the world and our diversity of product (private islands versus Nassau and Freeport), will serve us well as the cruise industry begins to fire back up. I envision potential travelers being quickly tempted back to vacationing on a cruise ship for a short 3 day cruise at the outset, which is the core product of our cruise industry given our proximity to South Florida.
Mr. Speaker, once again, our location should also help the more lucrative air arrivals to rebound fairly quickly…maybe not at the outset to pre Dorian/COVID 19 levels, but bounce back nonetheless because, I believe, potential vacationers will not want to travel too far from home and certainly not to cities where populations and living conditions are dense and the perceived possibility of infection will remain real.
They will want to test the waters, make sure things are safe by making a visit to a warm weather, low population density, destination that is close to home, easy to return from if any calamity should occur and one where much of the experience is outdoors appropriately social distanced to limit any potential health implications.
Mr. Speaker, despite the fairly dire report of the state of affairs in Tourism, I remain, over the long term, incredibly optimistic. Yes! The situation will get worse over the next two to three months but, one thing I have to come realize in my three short years in this job is that the tourism industry in The Bahamas is incredibly resilient, always bouncing back better and stronger no matter what calamity or crisis is thrown its way.
We have an incredible product, we have a beautiful country and we have an awesome people and that bodes us well for when we get on the other side of this crisis.
Mr. Speaker, we will not be naysayers—this Bahamas Ministry of Tourism will be ready immediately when the curtains are dusted 19 off and torn open so the light of this beautiful country might shine even brighter as we let the world know THIS BAHAMAS IS "STILL, STILL ROCKIN."