Excitement Building For Baha Mar's Opening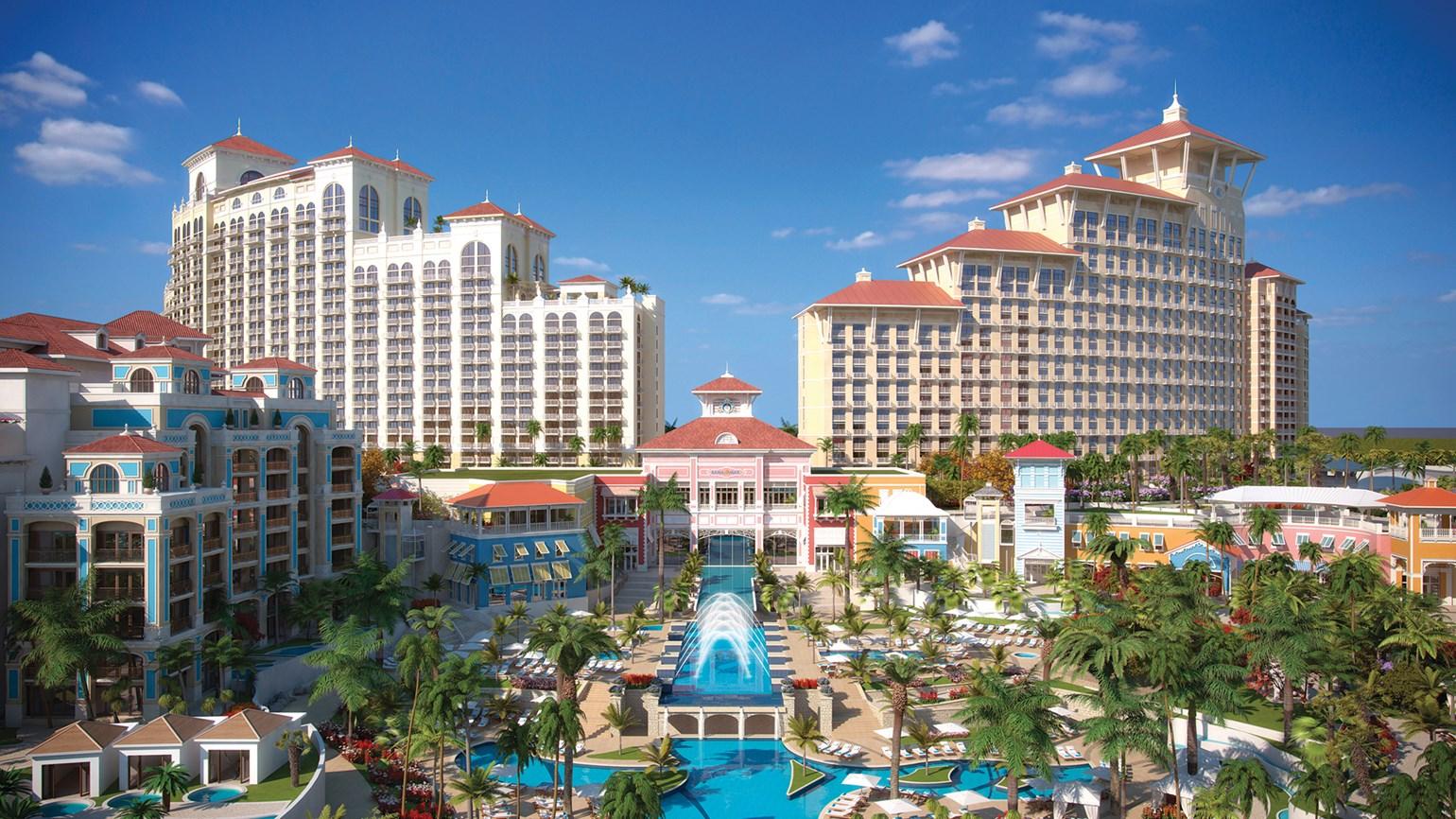 One of the most anticipated resort openings in the western hemisphere is happening in The Bahamas on April 21 when Baha Mar, at long last, welcomes its first guests.
Boasting a 100,000-square foot casino, 42 restaurants and lounges, 30 luxury stores, 11 swimming pools, a Espa brand spa and an 18-hole Jack Nicklaus Signature Golf Course, visitors to Baha Mar will have much to do.
The resort, which sits on half a mile of gorgeous beachfront, promises to leave long lasting memories of The Bahamas' famous azure waters.
"We take great pleasure in welcoming guests to The Bahamas to experience Baha Mar," Director General of Tourism Joy Jibrilu said. "I know that our visitors will have unique and lifelong experiences. This resort adds to already our already diverse and exciting product."
Several activities are expected to take place in the lead up to Friday, which began on Monday, April 17 with Baha Mar Splash, "a pool and beach barbeque for all associates at the Grand Hyatt Baha Mar resort pools and beachfront".
The events continue until Friday and include, among other things, a light show that will offer a sneak peak of the resort's fountain show.
"This week is all about celebrating the Baha Mar associates in anticipation of our first guests," Baha Mar President Graeme Davis said. "In two days Baha Mar will open its doors, thanks to the hard work and dedication from our associates."
Baha Mar is made up of three hotel brands, Grand Hyatt, SLS Hotels and Rosewood Hotels & Resorts with a total capacity of 2,300 rooms.