Da Bahamian Ting Top 20 hit the airwaves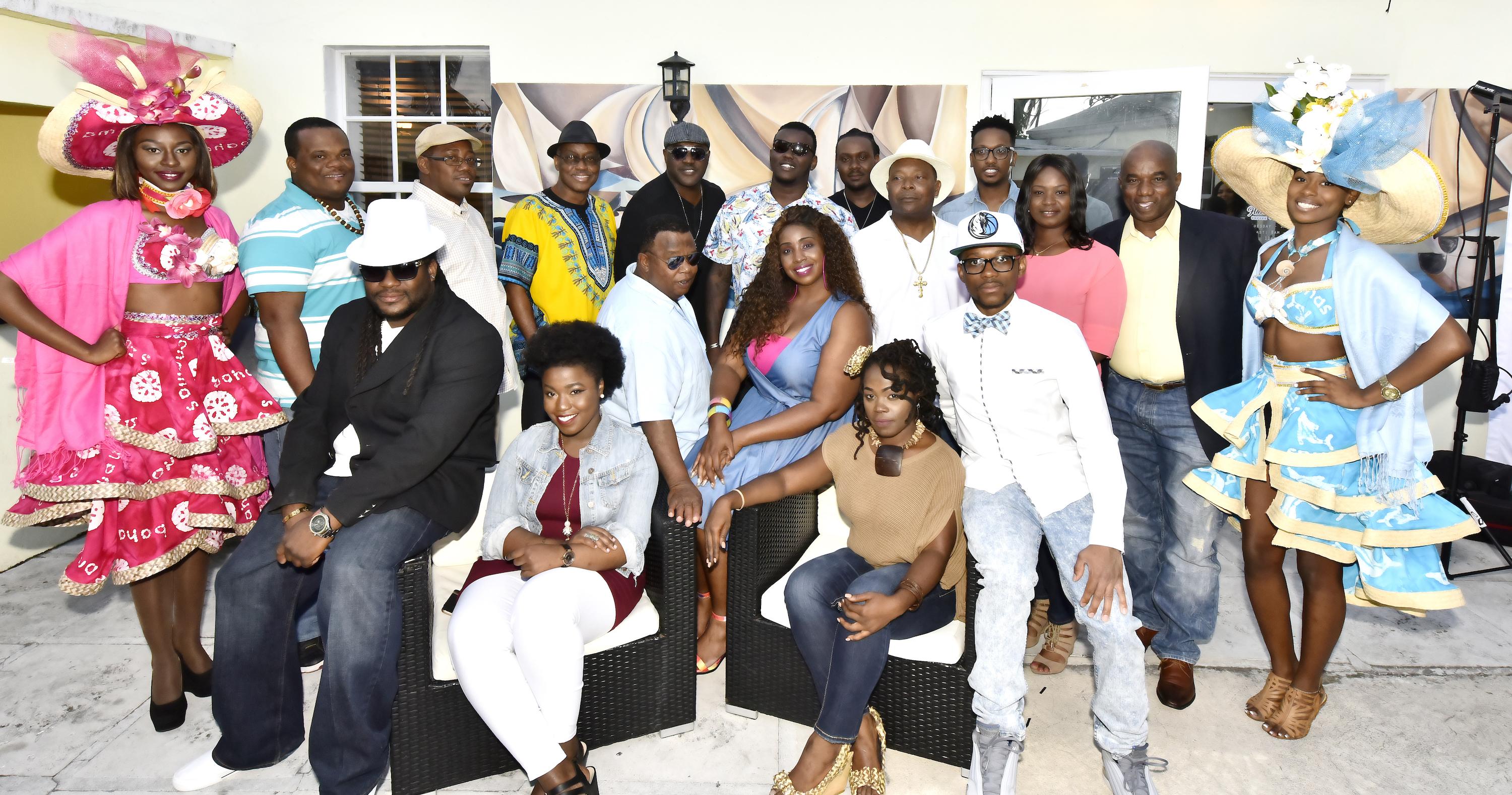 Songs are a hit with local radio personalities
You can now hearsongs by the 20 semi-finalists of the much-anticipated Da Bahamian Ting Song Competition on your favourite radio stations, after the artists were introduced to local radio personalities during an energetic mix and mingle over the weekend.
 HarbourFront Lounge on East Bay St was transformed into a mini-Bahamian homestead as Bahamian models decked in straw outfits greeted the guests and the intoxicating songs of the semi-finalists looped in the background. Flavorful Bahamian appetizers were served while the artists spent their time mingling, networking, having their photos taken and being interviewed.
The goal of the event was to familiarize local radio personalities with the new artists and their catchy Rake N Scrape songs. The Top 20 songs hit the airwaves this week.
Deon Morris, radio personality for ZNS Radio said the songs are amazing and the judges will have a hard time deciding the winners.
"This competition is much needed to keep our culture alive and this is definitely the avenue to go. I've heard songs from Ian McQuay, Lady E, Bodine, Stevie S, just to name a few and so far the quality is amazing. I imagine the competition will get stiffer as they move through the rounds. I wouldn't want to be a judge," Morris said.
Arlene Nash-Ferguson, MOT Director of Culture, Heritage and Entertainment said the goal of the competition is for Bahamian music to essentially be everywhere.
"Our intention is to not only make this an annual competition, but to jump start what we hope will be a sustained program to saturate The Bahamas with Bahamian music. We want to hear Bahamian music everywhere and that is why we are so grateful for your cooperation and support," she said to the room full of excited singers.
Ferguson also said that competitions like Da Bahamian Ting enhance The Bahamas' tourism product.
"When we show that we are true true Bahamians, we give our visitors a reason to differentiate our destination from other destinations and to come here because of 'who we is'", she said.
On Saturday, March 31, 2017, the ten finalists will be announced at an evening concert on Heritage park, Arawak Cay. On April 21, 2017, the ten finalists will perform at Ft. Montague Park and the winners will be announced.
The 20 semifinalists are:
"Gimme My Culture" by QPID
"Down Home" by Lady E
"Who You Rushing For" by Lemuel Stephone Smith
"Bahamian To Da Core" by Ira Storr
"The Exuma Swimming Pigs" by Muzical
"Gimmie Dat Dilly" by Nathaniel Bailey and Dale Knowles
"Welcome To Bahamas" by Sharmond Smith
"It's Amazing" by Geno D
"The Bahamian Music Festival Anthem" by Dwayne Deveaux
"Das Da Bahamian Ting" by Da Family
"We Bahamian Ting" by Troy Gray
"Better" by Ian McQuay
"In The Bahamas" by Joseph Cartwright
"Junkanoo Move" by Warrenique Munnings
"Let's Go To The Islands" by Kenneth Sweeting and The Bahamian Spice Band
"Wave It" by Colyn McDonald
"Miss Me" by Ashton McQuay
"You Make Me Feel Good" by Edison Rolle
"You and I" by Bodine Johnson
"Everywhere We Go" by Lashonna Williams
 The public is encouraged to vote for their favorite song on bahamas.com/dabahamianting and request it on their favourite radio stations.