D'Aguilar: Need for national airline greater today than ever before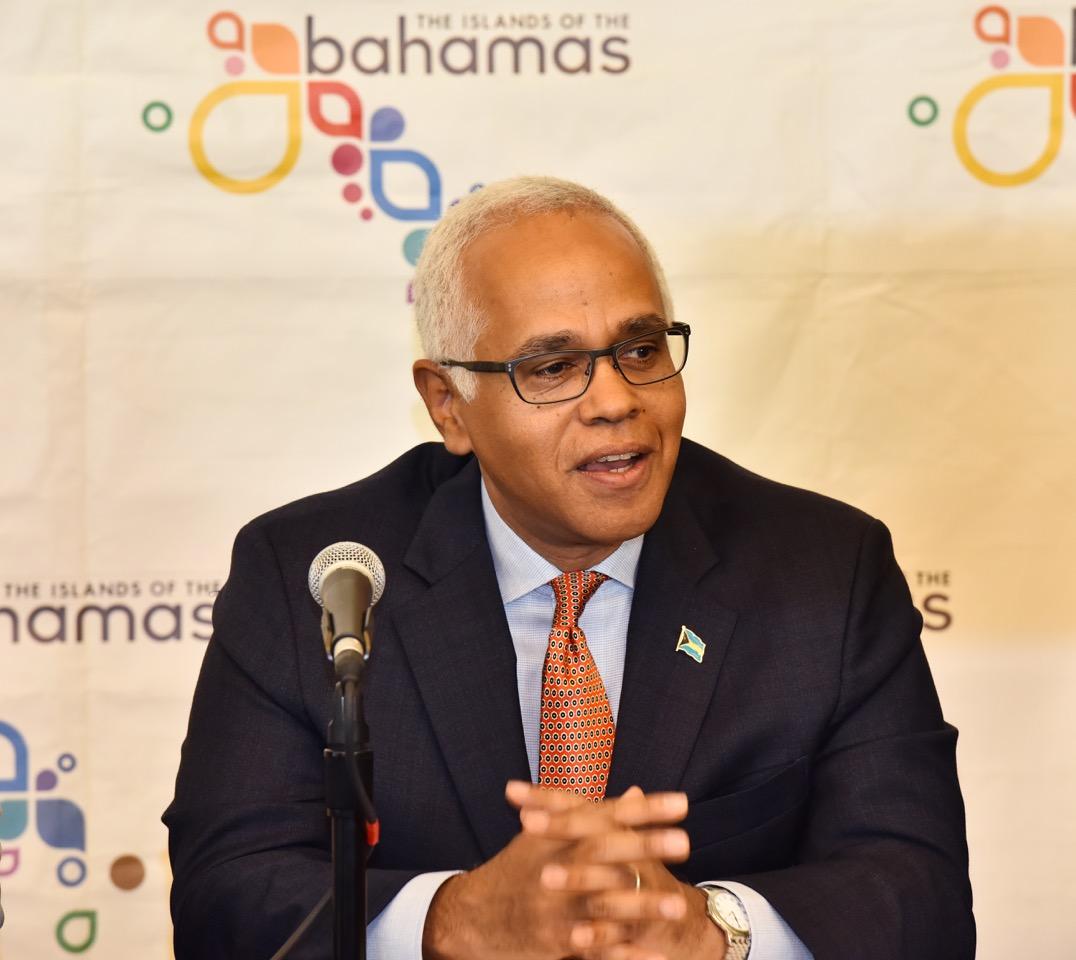 D'Aguilar: Need for national airline greater today than ever before
By Matt Maura
NASSAU, The Bahamas – The opportunities facing the country's national flag carrier, Bahamasair, are endless, Minister of Tourism and Aviation, the Hon. Dionisio D'Aguilar said Thursday (February 14, 2019).
Addressing the Commissioning Ceremony marking the arrival of the newest addition to the Bahamasair fleet, a Boeing 737-790NG, Minister D'Aguilar said the need for a national airline such as Bahamasair, is "even greater today, than it has ever been."
"What does this new addition mean? Is this new aircraft going to be used to provide support to the existing fleet in order to increase Bahamasair's efficiency and on-time performance? Or is it going to be used to add more routes to generate increased tourism arrivals?
"Here is what I think. As Minister of Tourism and Aviation, the opportunities for Bahamasair are endless."
Minister D'Aguilar said there are many markets that remain un-served and provide the potential for a high volume of air, stopover arrivals. He said the Ministry of Tourism and the hotel industry are ready to work as closely as possible with Bahamasair to explore and pursue new growth opportunities.
"I encourage Bahamasair to heed that advice."
Minister D'Aguilar said today's airline environment is impacted by a very high level of consolidation which has resulted in fewer airlines with more power and a greater impact upon pricing and by extension, an impact upon this nation's ability to generate tourism.
He urged airline officials to "be bold" in bringing forth new plans that will help to move the country's tourism industry forward.
"Arguably the need for a national airline today, is greater than it has ever been," Minister D'Aguilar said. "(And) So I would challenge you Bahamasair, to be bold, and bring forth new plans to move our nation's tourism industry forward. It's not enough to continue business as usual or to do the same thing over and over again, while hoping for different results. After all even the larger airlines like American, Delta and United, saw the need to merge in order to benefit from reduced costs."