Couple Returns On 10th Wedding Anniversary to Give Back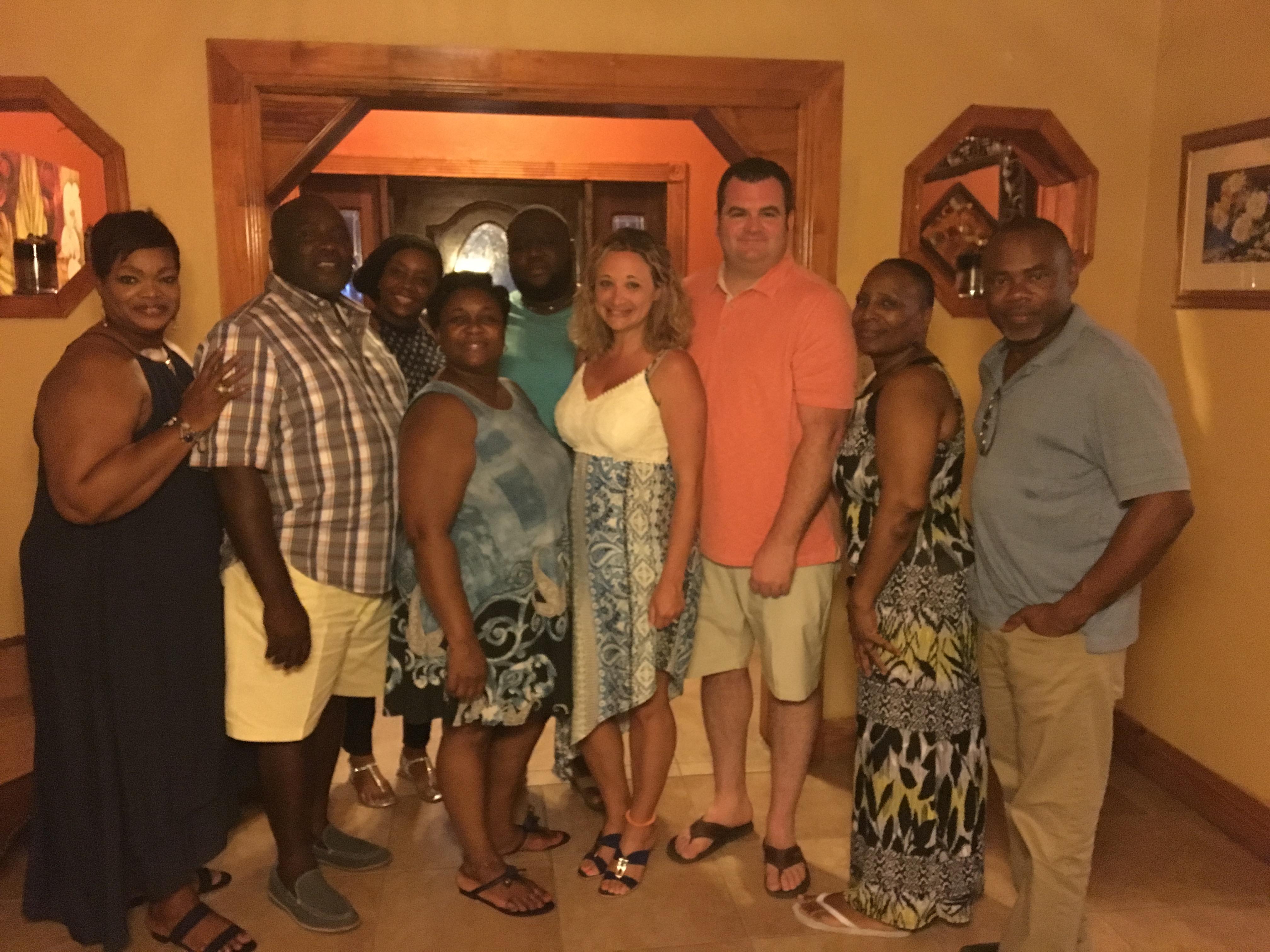 Ten years ago, Pennsylvania residents, Jennifer and Scott Carr exchanged vows in the front of 100 of their closest friends and family at Breezes Resort. In May, the couple came back to celebrate their tenth wedding anniversary in The Bahamas where it all began.
 Unlike many of the anniversaries they have celebrated before, this one stands out for a very special reason. The couple has decided to give back to the children of the Children Emergency Hostel to celebrate their love for each other and the country where it all began. 
 Before returning, Jennifer said she corresponded with People-To-People's Senior Manager, Bernadette Bastian who recommended the hostel.
 "I got in touch with Bernadette and asked her if there were any children's home here, that could use some items so she recommended that we come to the hostel. We were able to gather a lot of donated items from our family at home and bring it here," she said.
 Although returning evokes nostalgia, Jennifer said her and husband chose to give back because everybody has always been nice to them.
 "It's very sentimental for us to come back ten years after we were married here, we came here once on vacation and decided that's where we wanted to come to get married. So, we brought 100 of our friends and family to The Bahamas with us and we decided we wanted to come back to celebrate our ten-year anniversary and while we were here, we wanted to give something back to people of The Bahamas. Everybody has been so nice, the people here are incredible. We feel at home here," she said.
 Following their wedding in The Bahamas, Jennifer felt inspired to help other couples do the same in tropical destinations like The Bahamas and became a travel agent. According to Jennifer, she will use her own experiences as recommendations to her clients.
 "After we had our destination wedding here, I decided I wanted to be a travel agent and book destination weddings for other people. So, another reason we wanted to come back was so that I can check out the islands and hotels here to recommend to my clients at home so we can start sending a lot more people down here to visit. I can also recommend to them to sign up for the people-to-people program and put them in touch with the right people while they're here," she said.
 As far as other plans to celebrate their anniversary goes, the couple said they intend to get to know the city a bit more.
 "We signed up for the people-to-people program and we're going to have dinner with Mr and Mrs Johnson tonight in their home. They invited us to their home for dinner so we're going to spend the night getting to know people better here. We've met a lot of new people while we've been here and we're going to celebrate your Labor Day on Friday with the parade, so we're excited about that. We're just trying to relax a little bit but at the same time get to meet new people while we're here and see more of the town and the culture," Jennifer said.