Bahamas Tourism and the NBPA Announce Sponsorship for One Court Bahamas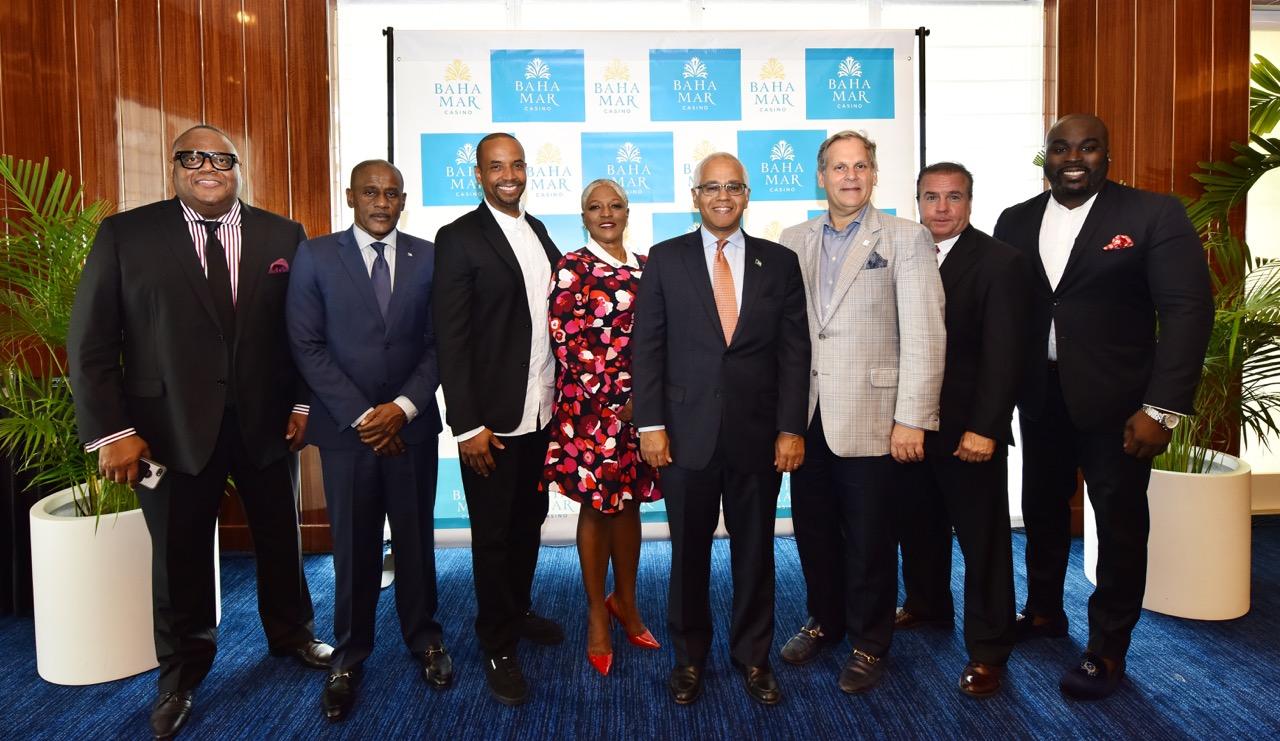 Bahamas Tourism and the NBPA Announce Sponsorship for One Court Bahamas
Nassau, Bahamas and New York, NY – February 13, 2019 – The Bahamas Ministry of
Tourism and the NBPA announce a sponsorship deal for One Court Bahamas.
Bahamas Tourism is pleased to have some of the most influential athletes in the world
vacationing and conducting business on the island. During their mid-season break, the players will attend exclusive viewing parties, comedy shows and pool-side events. They will meet to conduct important union business, addressing different issues around the NBA and exploring solutions from the players' perspective.
"We are a nation with a special love for the game of basketball, and we are ecstatic to roll out the red carpet this weekend to the players of the NBA Union and their guests.  The Rosewood at Bahar has pulled out all the stops to ensure that this weekend will be unforgettable for all" said The Minister of Tourism, the Hon. Dionisio D'Aguliar.
"We're so pleased that Bahamas Tourism has joined us as a sponsor for our premier player
activation," said NBPA Executive Director Michele Roberts. "We know our players will be
excited to relax in this beautiful locale and enjoy the first-class hospitality of the island."
About The Bahamas
Located just 55 miles off the coast of Florida, The Bahamas comprises more than 700 islands and cays, including 16 unique island destinations. World-class fishing, diving, and boating make The Islands of The Bahamas a favorite destination of families, couples and adventurers. Explore all the islands have to offer at www.bahamas.com and on Facebook, YouTube and Instagram.
About the NBPA
The National Basketball Players Association (NBPA) is the union for current professional basketball players in the National Basketball Association (NBA). Established in 1954, the NBPA's mission is to ensure that the rights of NBA players are protected and that every conceivable measure is taken to assist players in maximizing their opportunities and achieving their goals -- on and off the court.
The NBPA advocates on behalf of the best interests of all NBA players, including the negotiation of collective bargaining agreements, the filing of grievances on behalf of the players, or counseling players on benefits, educational and post-NBA career opportunities.
In addition, the NBPA provides a forum for players to participate in union activities – including executive leadership roles, team representative positions and global community outreach initiatives. The NBPA offers each NBA player the opportunity to get involved in the democratic institution that was created for, continues to exist for and is run by them.
Contact:
Rissie Demeritte rdemeritte@bahamas.com
Sr. Manager, Domestic Communications
Bahamas Ministry of Tourism & Aviation
242-502-0835
www.tourismtoday.com | www.bahamas.com
Elle Hagedorn  elle.hagedorn@nbpa.com
Senior Manager, Media Relations & Communications
National Basketball Players Association
212-655-0896