Bahamas is the Sporting Mecca of the Caribbean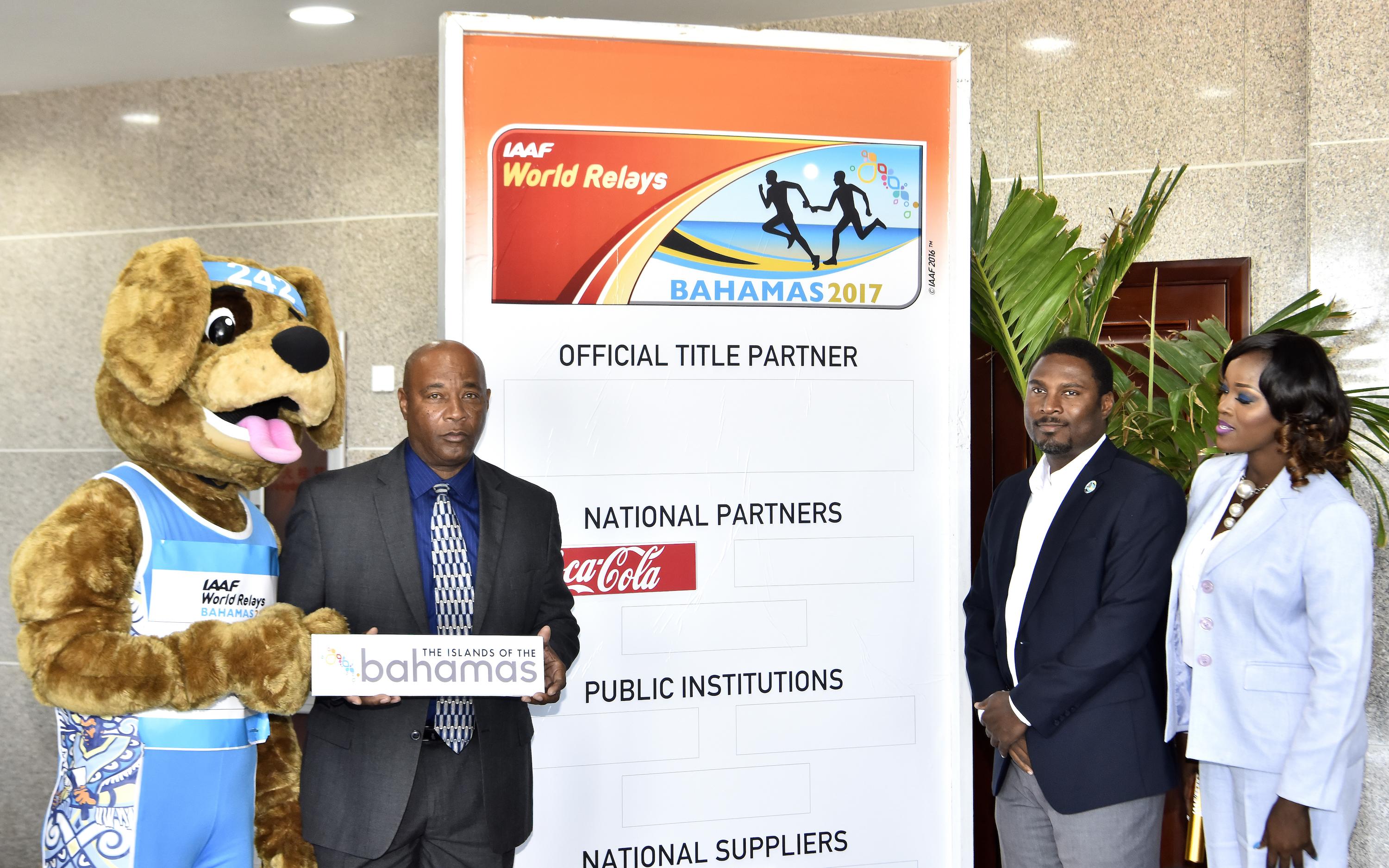 The Bahamas has established itself as the sporting mecca of the Caribbean, Permanent Secretary Charles Albury said on Monday as officials marked the start of the five-week countdown until the IAAF World Relays.
"The IAAF World Relays is [one of] the biggest sporting events held here in The Bahamas," Albury said as he addressed a press conference to announce the sponsors of the event. "We at the Ministry of Tourism are very pleased that once again we have agreed to host this event here in The Bahamas, the third time for the last four years.
"Being very modest, The Bahamas has positioned itself as the sporting mecca of the Caribbean. We now host a calendar of prestigious international sporting events, four world class golf events, one is the Hero World Challenge at Albany, the LPGA Pure Silk Classic at Paradise Island in January, as well as the Web.com Great Exuma and Great Abaco Classics. And just recently we hosted [CONCACAF], the qualifying event for the Americas and Central Caribbean for FIFA Beach Soccer World Cup, which will again be held here in the Bahamas from April 27 to May 7.
"Shortly after that we will host the Commonwealth Youth Games. On another level, we will have the Battle for Atlantis in November, the Popeyes Bahamas Bowl in December and other sporting events that fall under the radar."
The Bahamas will host the IAAF Relays on April 21-22.
Aside from the traditional races, this year will introduce an exciting new race.
"For the first time in the Relays, the best women in the world will compete against the best men in the world in the 4x400 mixed gender relay," said Marketing Director of Sports Tourism Virginia Kelly.
"That should be pretty awesome to see," Kelly said. "The best women will be running with the best men. How exciting is that?"
The Bahamas, the first and only country to host the Relays, will continue to host the event until 2019.
The Bahamas was selected as host based on the unique appeal of the country and because of its rich history in athletics, particularly in relays.
Rio medalists including Bahamas quarter miler Chris Brown, Jamaican sprinter Asafa Powell and Canadian sprinter Andre De Grass have committed to attend.
More than 40 countries will compete. The United States of America has won the previous two editions.
Aside from the Ministry of Tourism, a host of Bahamian companies are sponsoring the Relays.