Bahamas Courts New Airlift At Routes Americas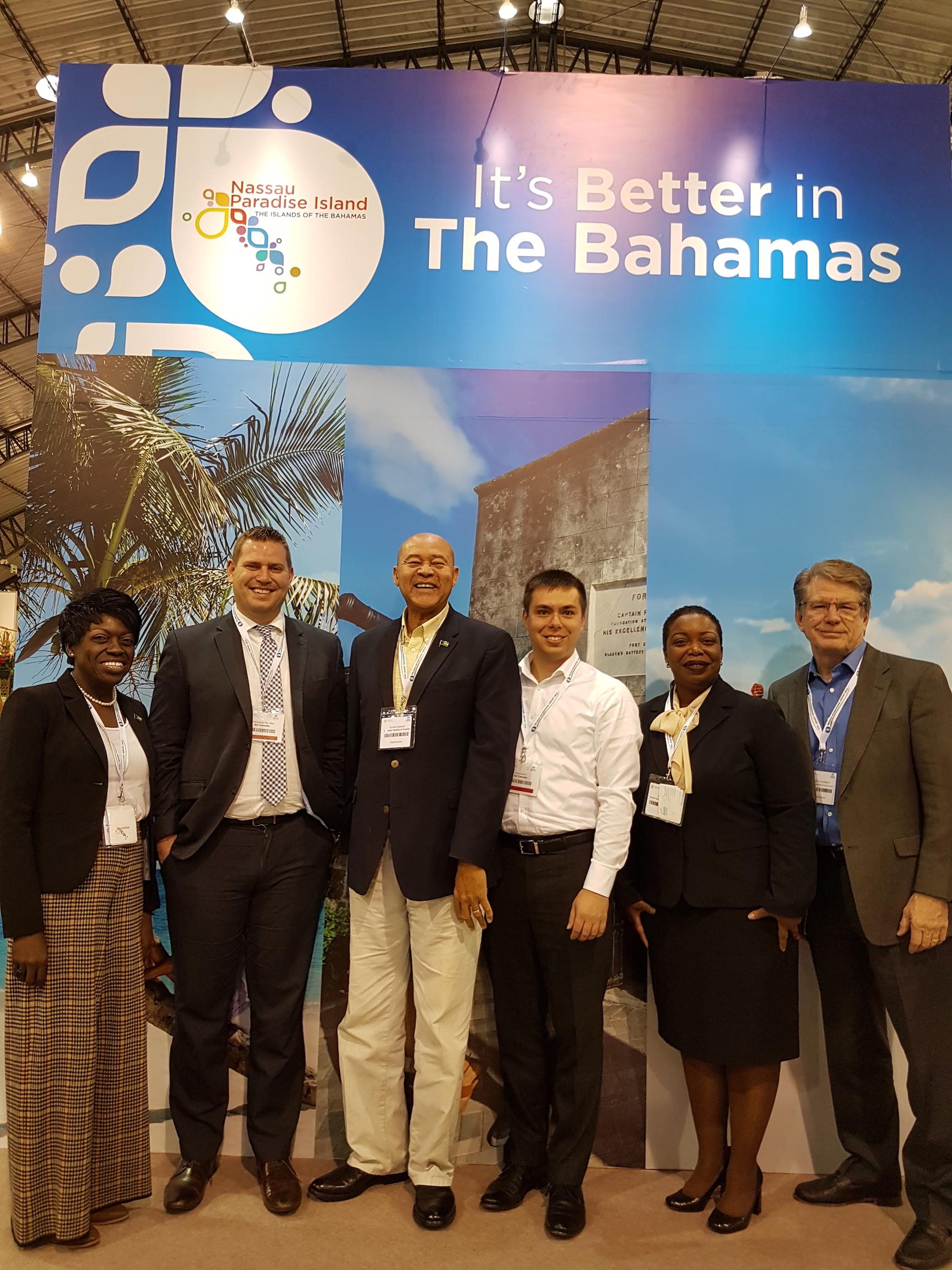 A delegation comprised of the top airlift experts in the country recently traveled to the annual Routes Americas Conference in hopes of luring new airlift opportunities for the Islands of The Bahamas.
 The event was held in Quito, Ecuador and attracted 650 delegates, 70 airlines and 150 airport representatives.
The conclave pairs tourism officials and potential partners in face-to-face meetings in hopes of generating new relationships and strengthening existing ones.
Senior Director of Airlift Development at the Ministry of Tourism and Aviation Tyrone Sawyer, who lead the Bahamas delegation, said the event is always exciting.
 "You never know what to expect, but we come prepared," he said. "We know that Routes is always efficient because it provides a forum for us to meet and review plans with the existing airline partners and with airlines that do not presently serve The Islands of The Bahamas. We feel good about what we accomplished."
Bahamasair Managing Director Tracy Cooper also attended Routes Americas 2018 with hopes of elevating the national flag carrier's role in tourism development.
According to Mr. Sawyer, there were a number of significant meetings that resulted in the possibility of new airlift.
He added that the preparation of thorough route analysis, negotiations and designs of robust destination branding campaigns are already underway.
 The Bahamas team also met with several long time partners  and explained that plans are on the drawing board to revive Grand Bahama as a prime tourism destination.
Mr. Sawyer says he feels the conclave was successful as many airlines also had good news for the Islands of The Bahamas. 
"It was also very exciting to hear airline partners report about the how surge in consumer demand to Abaco, Eleuthera, Exuma, Nassau and Paradise Island and San Salvador is causing their load factor and yield performance to track in a positive direction," he said.