Bahamas Bowl Tickets On Sale November 1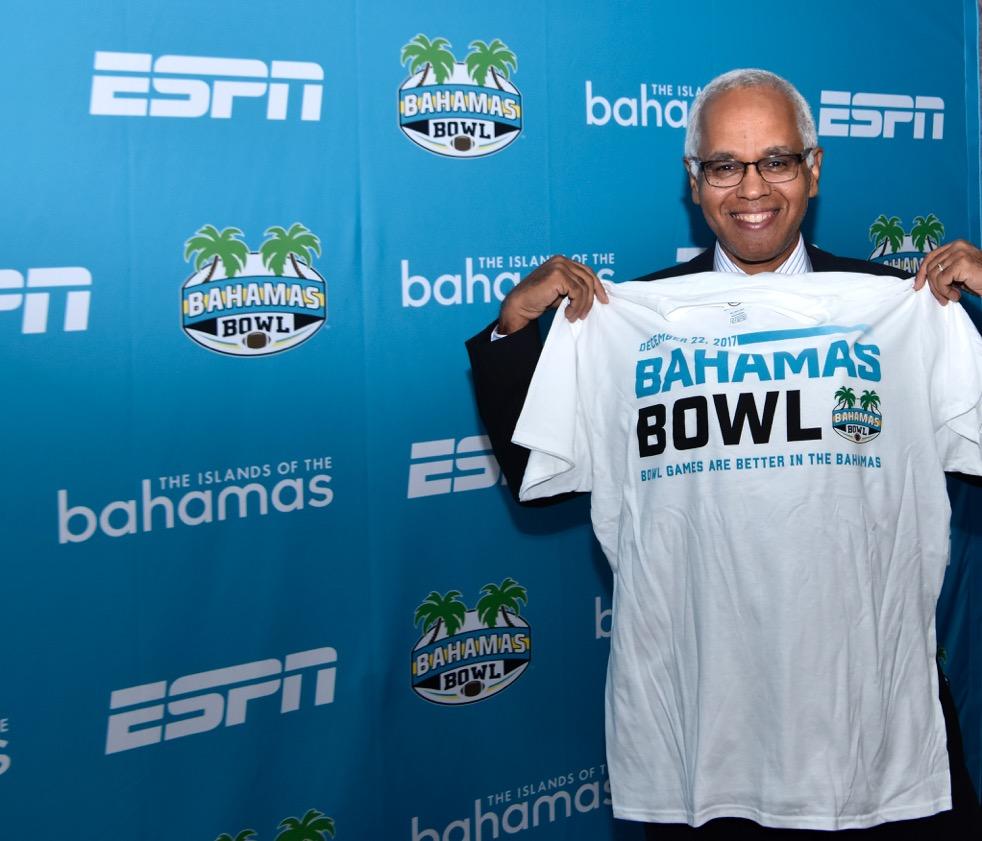 Ticket sales for the 2017 Bahamas Bowl will go on sale at the Thomas A. Robinson National Stadium box office and online at NSA-Bahamas.com on Wednesday, Nov. 1.
Ticket prices for the 2017 Bahamas Bowl, which will be held Friday, Dec. 22 at 12:30 pm, start at $10 for general admission. Ticket prices for the Bahamas Bowl range from $10-$30.
Tickets can be purchased in-person at the Thomas A. Robinson National Stadium Box Office or via the National Stadium Authority-Bahamas website at NSA-Bahamas.com. For more information, call the National Stadium Box Office at 325-0376.
The 2017 gameday entertainment includes a pregame performance by the Bahamas All-Star Band, a halftime performance by the Royal Bahamas Police Force Band, and Junkanoo groups will perform during the break between the first and second quarters as well as the break between the third and fourth quarters.
For the second straight year, the game date falls at the start of a long holiday weekend in the Bahamas, allowing for an early Friday afternoon game.
Crowds of over 13,000 each year in Nassau have watched the only current bowl game played outside of the United States. The inaugural game in 2014 saw WKU beat Central Michigan 49-48 in a memorable offensive shootout. In 2015, Western Michigan beat Middle Tennessee 45-31 and last year, Old Dominion held off Eastern Michigan 24-20. The game, held in Nassau's 15,000-seat Thomas A. Robinson National Stadium, will be broadcast in the United States for the fourth consecutive year by ESPN.
As with the first three editions, the 2017 Bahamas Bowl will feature teams from Conference USA and the MidAmerican Conference.
For more information on the 2017 Bahamas Bowl, visit BahamasBowl.com. The game is one of 14 postseason bowl games owned and operated by ESPN Events, a division of ESPN.