Baha Mar Announces Additional $300 Million Investment In Expanded Resort Offerings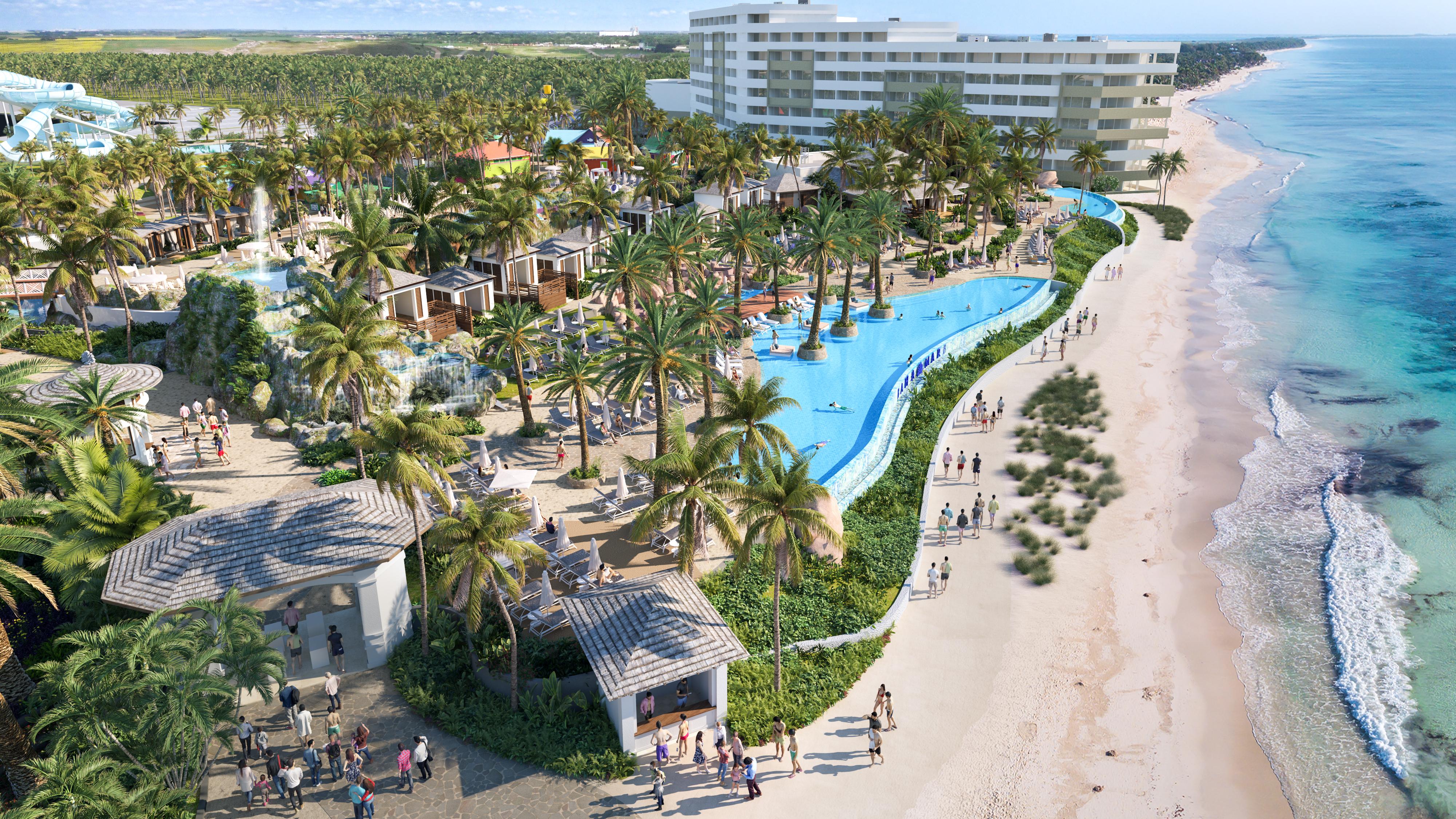 NASSAU, BAHAMAS (October 15, 2019) – Baha Mar, the newest resort destination in The Bahamas, announces today plans to invest an additional $300 million in the 'Phase II' evolution of the integrated resort destination, including significant renovations and enhancements to Meliá Nassau Beach, the arrival of a spectacular new luxury, beachfront aqua adventure experience for Baha Mar guests, and exciting developments to Long Cay, Baha Mar's luxurious private island, set to be completed over the next 12 to 24 months.
"We are incredibly proud of what has been accomplished at Baha Mar since welcoming our very first guests two years ago," said Graeme Davis, President, Baha Mar. "We are looking ahead to the future and are thrilled to announce the next phase in bringing our vision of Baha Mar to reality, fulfilling our promise to create a truly one-of-a-kind destination in the Caribbean."
Baha Mar's Phase II development plan will introduce contemporary upgrades and improvements to Meliá Nassau Beach, the nearby all-inclusive resort on Cable Beach; the creation and build-out of a state-of-the-art boutique, enviable water experiences that will be exclusive for Baha Mar guests and be open to the general public on a limited basis. The water experiences are inspired by the natural beauty of The Bahamas and its turquoise blue ocean as well as the resort's mission to sustainability and conservation of Caribbean waters and marine life; and luxurious enhancements to Baha Mar's private island experience on Long Cay, the resort's 15 acre secluded island refuge with butler service, private beach, oceanfront spa facility, newly built beachside restaurant, saltwater pool and more.
Since opening in April 2017, Baha Mar has achieved significant successes and accomplishments and now employs over 5,000 associates. After introducing world-class dining and entertainment concepts in Nassau, creating long-term opportunities for the community and shaping a place to highlight the arts and cultural importance of The Bahamas on the global stage, Baha Mar is now recognized as the leading integrated resort destination in the Caribbean and one of the most sought after vacation experiences in the globe. The resort destination and its iconic hotel brands, Grand Hyatt, Meliá, SLS, and Rosewood, will continue its commitment to enhancing The Bahamas with the Phase II development plan. In partnership with The Bahamas Ministry of Tourism and Nassau Paradise Island Promotion Board, Baha Mar is committed to both enriching travelers' experiences in The Bahamas and redefining the Caribbean vacation experience for contemporary travelers.
With the introduction of Baha Mar 2018 and the first half of 2019 have been record-breaking for tourism to The Bahamas, from year-round occupancy levels to the unprecedented numbers in international arrivals and overall room revenue in The Bahamas. In announcing Baha Mar's continued growth and investment, the resort destination looks to lead the way in pioneering a new generation of destination resorts within global travel and luxury hospitality.
###
About Baha Mar:
Baha Mar is a master-planned $4.8 billion integrated resort destination operated by Hong Kong-based conglomerate Chow Tai Fook Enterprises Limited (CTFE). The white sand beach destination includes three global hotel brands – Grand Hyatt, SLS, and Rosewood – with over 2,300 rooms and features more than 40 restaurants and lounges, the largest casino in the Caribbean, a state-of-the-art convention center, 18-hole Jack Nicklaus Royal Blue Golf Course, Baha Mar Racquet Club, the Caribbean's first and only flagship ESPA spa, luxury retail outlets, ten pools, Animal Sanctuary, kids club and more. Baha Mar is a breathtaking location with a sweeping array of amenities, experiences and programming, in one of the most beautiful places in the world – The Bahamas. For more information and reservations, visit www.bahamar.com.
###