American Airlines Increases Airlift to Marsh Harbour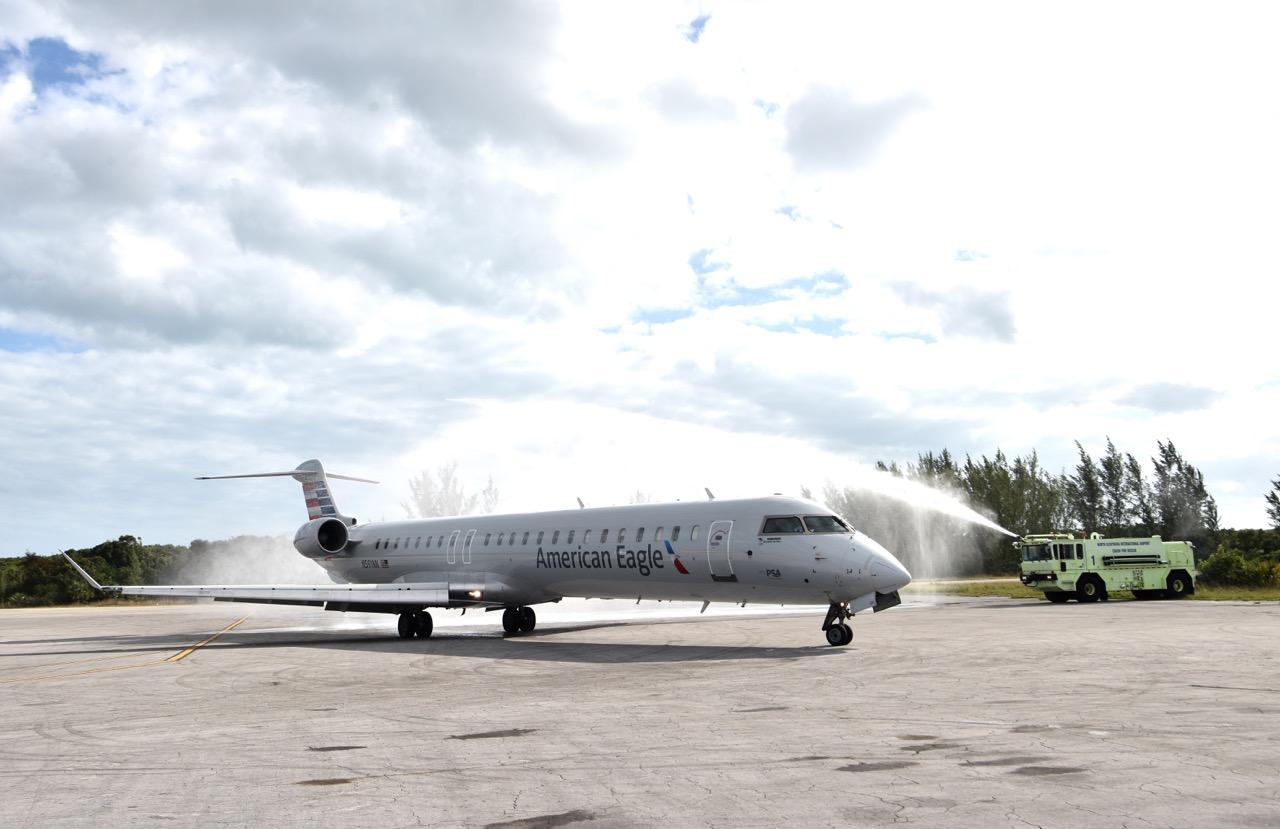 ABACO, Bahamas: Thanks to new seasonal flights by American Airlines, there are even more ways to visit your favourite island in The Bahamas.
 As of Saturday, December 22, 2018, American Airlines launched new seasonal service from Charlotte Douglas International Airport to Leonard Thompson International Airport in Abaco, as well as North Eleuthera International Airport. Simultaneously, flights from New York-LaGuardia and Chicago O'Hare to the Lynden Pindling International Airport in Nassau were launched.
 Visitors will now have more options when travelling from the United States, and Manager of the Abaco Tourist Office, Wynsome Ferguson, said having another option to fly to Abaco shows growth.
 "We're growing as an island, as another direct international flight to Marsh Harbour is huge for tourism here in Abaco. The flight from Charlotte was full, which also shows demand and potential for this service to increase from once-a-week to daily flights. We have had an amazing 2018 and I have no doubt that this new flight will contribute to a great 2019 in visitor arrivals," Ferguson said.
The new flight from Charlotte will operate on a Saturday only schedule, with service on an Embraer E175 aircraft, with 12 seats in business class and 64 seats in the main cabin.
 The Hon. Dionisio D'Aguilar, Minister of Tourism and Aviation, said these flights tap into a bigger market.
 "The Ministry of Tourism welcomes American Airlines' continued growth to The Islands Of The Bahamas. These flights open up greater market access to Marsh Harbour by attracting customers from areas in the Northeast which have great connections on American via Charlotte," D'Aguilar said.
 Currently, American Airlines operates more than 153 weekly to Nassau, North Eleuthera, Marsh Harbour, Freeport and Exuma.