60th Annual Fort Lauderdale International Boat Show Steers Aid For Bahamian Neighbors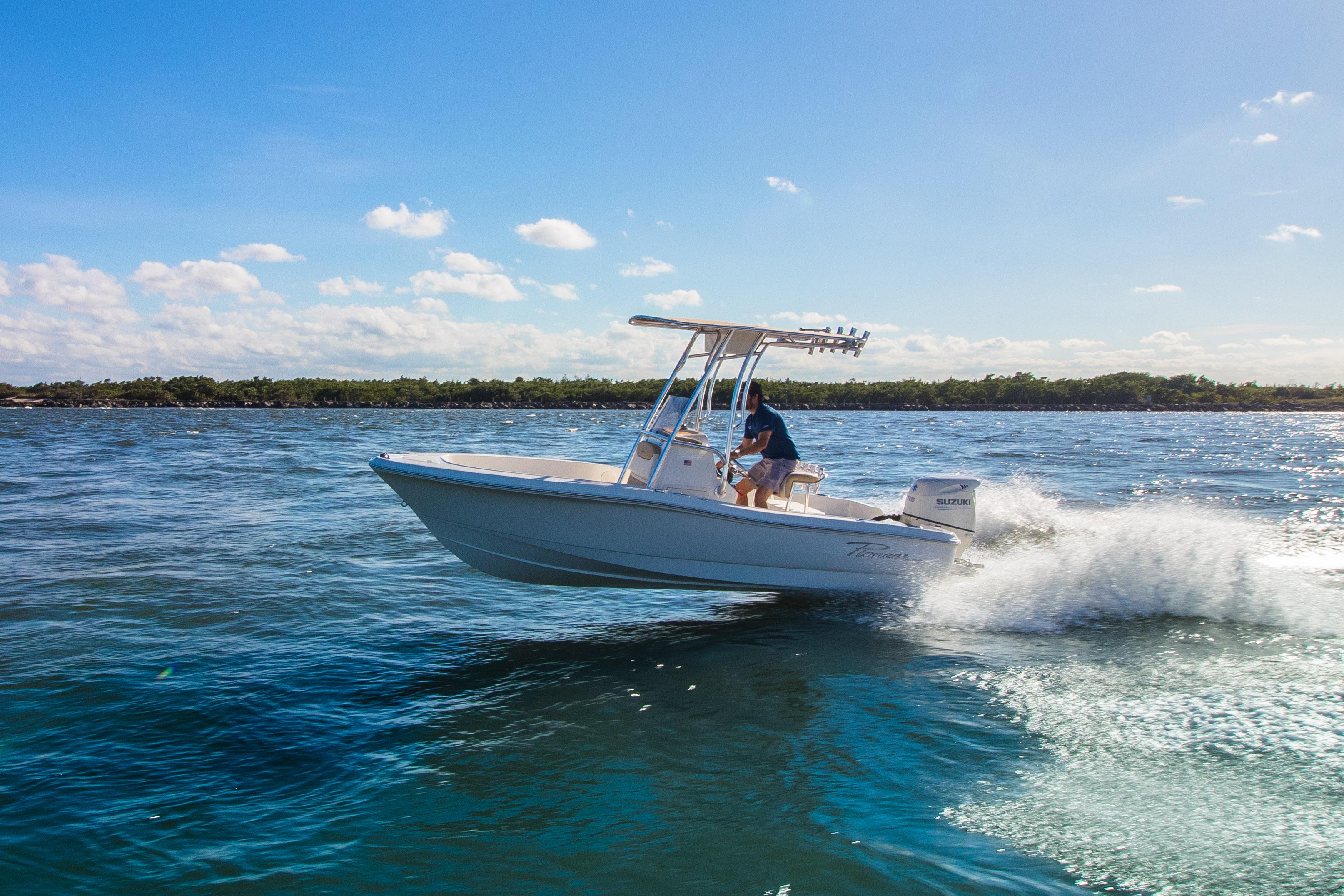 Boat Raffle and Culinary Event to Benefit Hurricane Dorian Relief Efforts through Mission of Hope and ONE Bahamas
FORT LAUDERDALE, Fla. (Oct. 22, 2019) – Just as the Fort Lauderdale International Boat Show and the Marine Industries Association of South Florida lay anchor on the 60th edition of the world's largest in-water boat show, pulling into port Oct. 30 – Nov. 3, they will simultaneously make a big splash in support of Bahamas hurricane relief programs. Kicking off the festivities on opening day of the show, a traditional Bahamian Junkanoo band will perform to symbolize the partnership and entertain show-goers.
Dubbed the FLIBS-4-Bahamas Initiative (#FLIBS4Bahamas), the joint effort includes a variety of fundraising and awareness initiatives. The highlight? The raffle of a Pioneer 180 sportfish boat and trailer, valued at $50,000 and generously donated by Palm City Yachts. Proceeds from the raffle will benefit Mission of Hope, a relief mission led by True North, a 110-foot vessel deployed to Marsh Harbour in the Bahamas. True North is equipped with specialty teams to aid in the building of temporary housing and providing medical care for those impacted by Hurricane Dorian.
Individual raffle tickets for the Pioneer 180 sportfish boat are available for $20 or six for $100. Raffle tickets are currently for sale online here and will be sold throughout the boat show online and on-site at FLIBS at the Bahamas Pavilion Booth #23 inside the Main Entrance tent.
Outfitted with a Suzuki 115 4 Stroke engine, the brand new 2020 Pioneer 180 sportfish boat — designed in accordance with today's fuel efficient outboard standards – boasts ample room for family, fishing gear and any other leisure fishing needs. The boat will be located prominently on display at the boat show at the Greater Fort Lauderdale Broward County Convention Center location.
The raffle drawing will take place on Sunday, Nov. 3rd at 3:00 pm at the Convention Center to announce the winner of the boat.
"We feel it is a duty and a privilege to support our friends and neighbors, and we are committed to Grand Bahamas and the Abacos full recovery. In addition to helping raise funds, we also aim to help
get the word out that the Bahamas are still open for tourism and business as there are beautiful and pristine areas not affected and tourism is their number one industry," said Andrew Doole, president of U.S. Boat Shows at Informa Markets. "We know this will be a long-term recovery, and our efforts at the Fort Lauderdale International Boat Show will be the first of many initiatives."
In addition to the raffle, interested attendees can make donations online Here. For those looking to get a "Taste" of the show and experience fine culinary cuisine created by world-class yacht chefs, all net proceeds of the show's wildly popular Sunset Soiree, Second Annual Yacht Chef Competition will benefit Mission of Hope and ONE Bahamas Fund. Friday, November 1st at the show's new site, Superyacht Village at Pier Sixty-Six Marina South, four leading Yacht Chefs will battle it out in front of a panel of judges to win Best Yacht Chef. In addition to savoring gourmet canapes, guests will enjoy a concert by the San Diego band, The Wheeland Brothers while sipping hand-crafted cocktails by Maker's Mark, Tito's Handmade Vodka, Gosling's Rum and Whispering Angel Rose and Moet & Chandon bubbles. Tickets to the Yacht Chef Competition can be purchased HERE.
"The Abacos and the islands surrounding it are like family to all of us," said Phil Purcell, CEO/president of MIASF. "We are committed to making an impact in the ongoing relief effort."
"As we rebuild The Abacos and Grand Bahama Island, we are incredibly grateful to the Fort Lauderdale International Boat Show and Marine Industries Association of South Florida for the FLIBS-4-Bahamas initiative to support these recovery efforts," said Bahamas Ministry of Tourism & Aviation Deputy Director General, Ellison 'Tommy' Thompson. "Boating is one of the leading contributors to our tourism economy and we are proud to work with our partners to continue to spread the word that The Bahamas has 14 beautiful islands with turquoise waters that are open and ready to welcome boaters."
"It is an honor to be a part this industry effort to help our friends in the Bahamas," said Craig Clements, Owner of Palm City Yachts who donated the Pioneer 180 sportfish. "The Bahamas has been a special destination for so many of us in the marine industry, from fishing trips to family vacations. We wanted to do our part to give back to a country that has given us so many great memories. I want to especially thank Suzuki for their generosity in donating the 115 4 Stroke engine. The Pioneer 180 sportfish is a quality fishing boat and I encourage showgoers to enter the raffle to help this great cause."
For more information, visit https://www.flibs.com/en/bahamas.html. For Show images and press materials, contact informamedia@krepspr.com or visit our 2019 FLIBS Digital Press Kit.
# # #
About The Fort Lauderdale International Boat Show:
Owned by the Marine Industries Association of South Florida (MIASF) and produced by Informa Markets, the Fort Lauderdale International Boat Show (FLIBS) is recognized as the largest in-water boat show in the world. Celebrating its 60th anniversary, FLIBS spans more than three million square-feet of exhibit space across seven locations that are connected by an intricate network of water and ground transportation services. The five-day show attracts approximately 110,000 attendees and
1,200 exhibitors representing 52 countries with more than 1,500 boats on display each November. For more information, visit FLIBS.com.
About Marine Industries Association of South Florida (MIASF):
The Marine Industries Association of South Florida (MIASF) is the largest trade organization in the Southeast United States dedicated to promoting, protecting, and growing the 111,000 middle class jobs in Broward County and 142,000 jobs regionally driving the economic output to $12 billion regionally. Created in 1961, the not-for-profit trade group is focused on the sound growth of the marine industry in the South Florida Region to benefit its members and their customers, communities, and the environment. The Association has over 500 members in Broward, Miami-Dade, and Palm Beach counties and is the owner of the Fort Lauderdale International Boat Show.