Long Island Hosts Successful Beach Clean-up at Dean's Blue Hole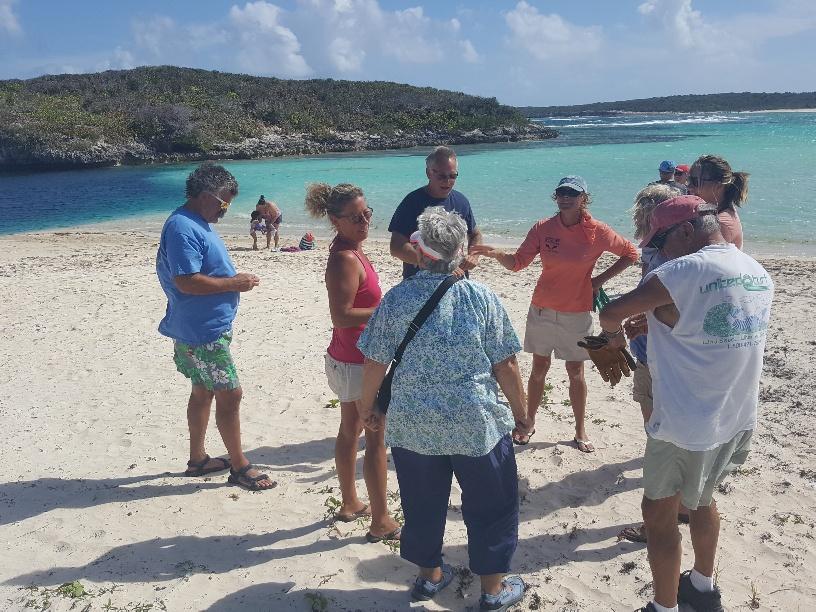 In an effort to beautify the beaches in Long Island, The Bahamas Ministry of Tourism and Aviation's (BMOTA) Long Island Tourist Office hosted the first of many beach clean-ups at Dean's Blue Hole on Feb. 10, 2018.
Students, second homeowners and visitors all came out to do their part in ridding the iconic beach of rubbish.
Dean's Blue Hole is said to be the deepest blue hole in the world, and  the second largest underwater chamber. The blue hole and the beautiful beach that surrounds it, attracts many visitors to Long Island.
Dawn Simmons, Executive of the Long Island Tourist Office, said the office intends to host clean-ups monthly, not only to keep the environment clean, but to educate the public on the long-term effects of coastal awareness.
"We try to encourage the students to be more aware of nature and coastal awareness in The Bahamas, as we are surrounded by the sea. Trash is not only an eyesore but it affects the people and the economy. With these clean-ups, we will be creating a clean beach environment for locals and visitors alike, as well as demonstrating the importance of protecting our coastline. The people of Long Island are very supportive, once they are aware they will come out and support the cause," Simmons said.
Next up on the clean-up calendar is Adderley's Plantation which Simmons said is only to freshen up the cleanup that was completed last year. After Adderley's then the group plans to clean Clarence Town Harbour.