The Islands Of The Bahamas Showcase Deemed A Success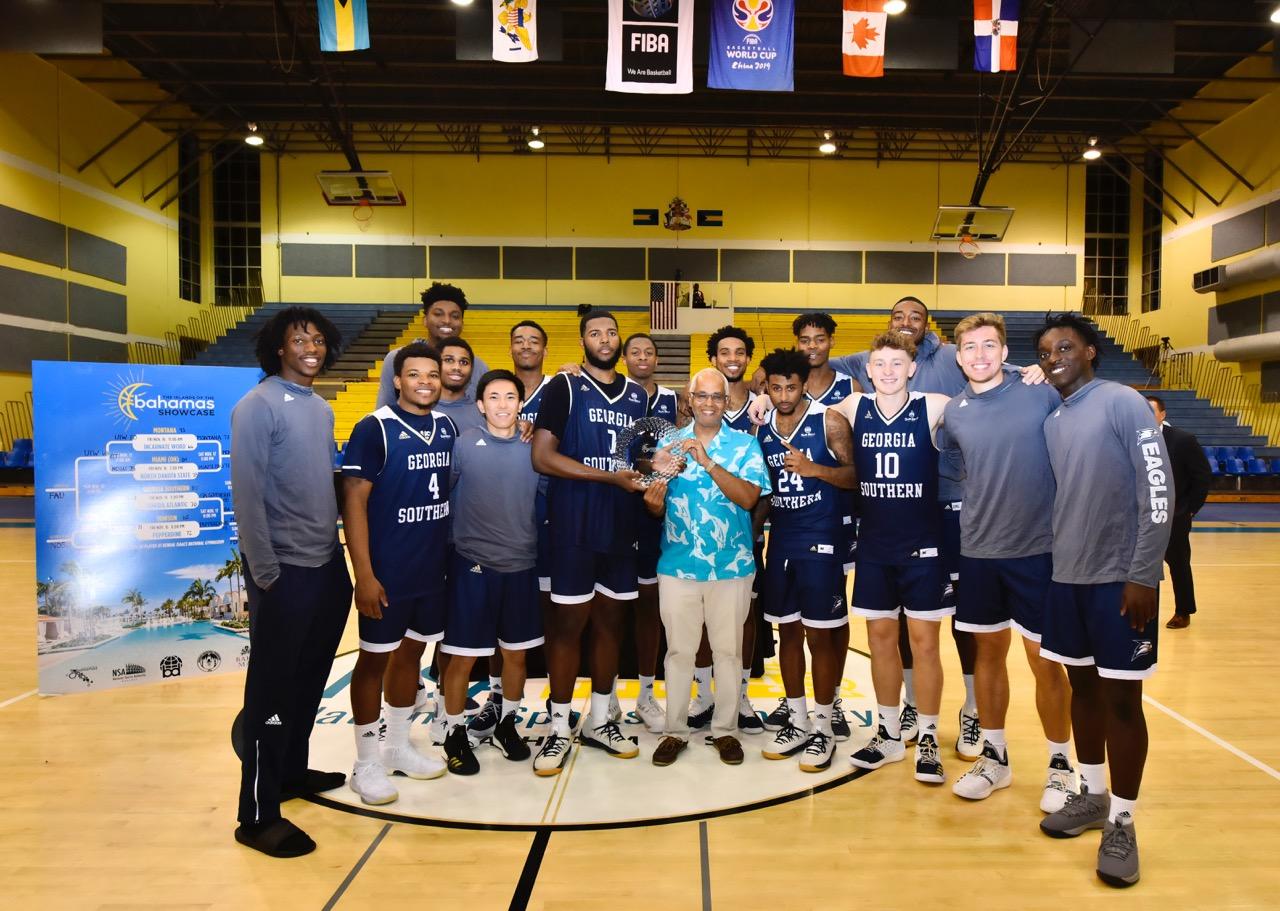 The recent Islands Of The Bahamas Showcase was deemed a major success, according to officials.
From November 15-17, eight National Collegiate Athletic Association (NCAA) Division I teams battled for the top spot in the exhilarating tournament at the Kendal G. L Isaacs Gymnasium. 
The showcase is a partnership with BD Global out of The United States, the Bahamas Ministry of Tourism and Aviation (BMOTA) and Baha Mar Resort.
Senior Manager of Sports Tourism in BMOTA Jeff Rodgers said the tournament made the move from Austin, Texas.
 "When you think about The Bahamas and you think about Austin, Texas – it was an easy sell for the schools to choose to come to The Bahamas," he said. "It has been a real good experience for the teams."
Minister of Tourism and Aviation Dionisio D'Aguilar said the tournament has a great economic impact.
"All the teams came with their coaches, supporters, referees – all in all, this is an excess of 1,000 room nights for The Bahamas. They experienced the Baha Mar product and all reports are that they had an excellent time and we enjoyed the economic impact of all of these teams coming here," he said.
"A lot of these participants have never traveled out of the United States and have only dreamed of coming to The Bahamas and this is an opportunity for them to come down here and, from all reports, this was a huge success."
Tournament Director Josh Franklin said officials are hoping that next year's tournament will be bigger and better.
"We are always excited to bring down folks who have never been here. We have to bring down eight different teams every four years and so we are hitting 32 different markets in The United States," he said.
"This is just the beginning. We hope to grow this event year-over-year and be here for a very long time."
Montana, North Dakota State, Incarnate Word, Georgia Southern, Florida Atlantic, Towson, the University of Miami at Ohio and Pepperdine all participated in the event. 
Georgia Southern was victorious overall after the team defeated Montana 80-77.