Bahamas Ministry of Tourism and Aviation Reconnects With Travel Industry Association of South Florida; Holds Bahamas Tradeshow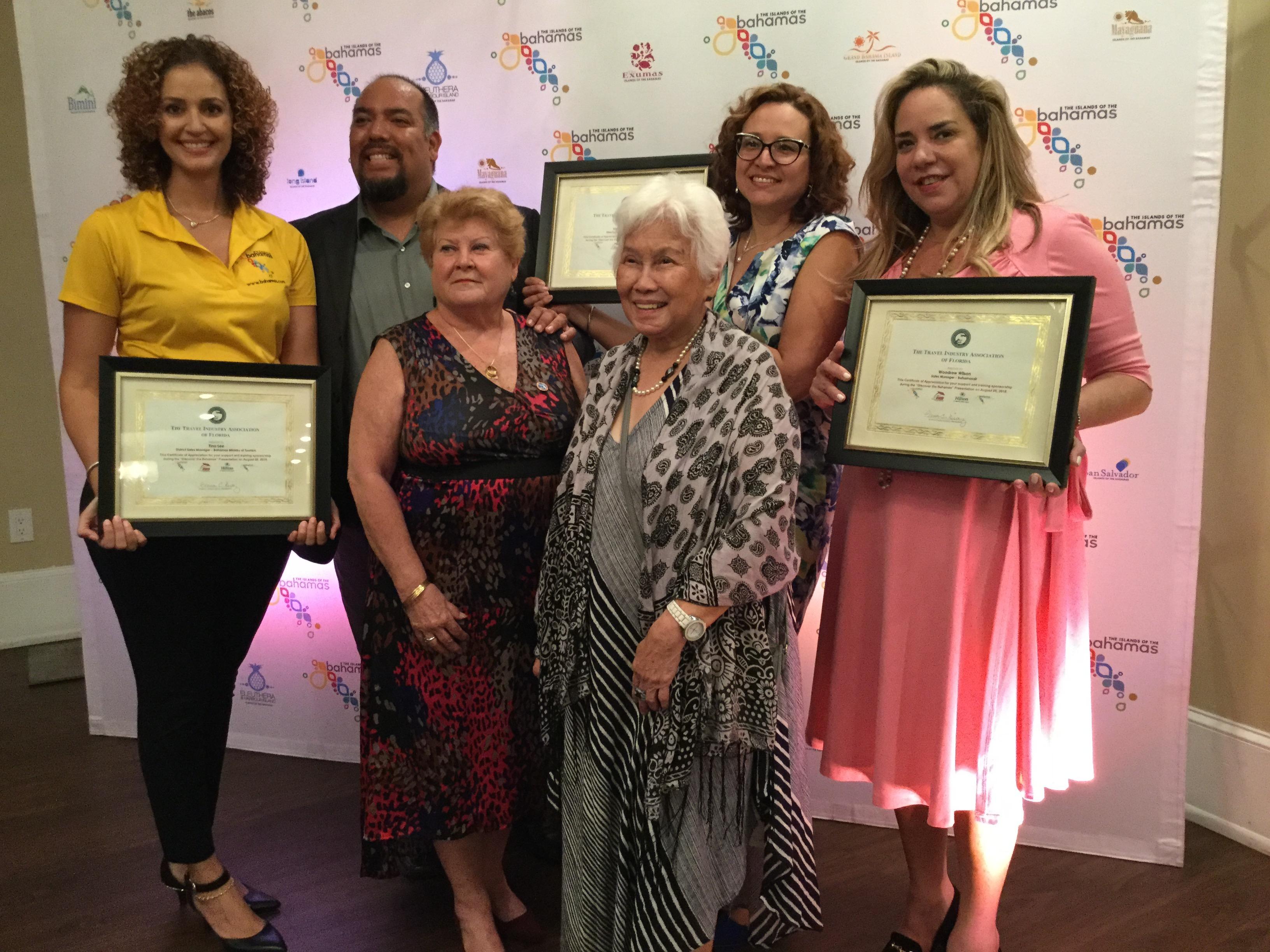 The Bahamas Ministry of Tourism and Aviation (BMOTA) recently held a joint dinner and mini tradeshow for sixty members of the Travel Industry Association (TIA) of South Florida.  The event, which was held at La Jolla in Coral Gables, marked the BMOTA's return to TIA, the largest association of travel agents in South Florida.
During the evening, travel agents were educated on the new hotel product offerings in The Bahamas, as well as updated on the new airlift services and tourism programs.  The Bahamas update session was conducted by BMOTA sales and marketing team, led by Betty Bethel-Moss, Director of Sales (BMOTA), and representatives from FRS Caribbean, Bahamasair, Resorts World Bimini and Bimini Undersea.  
Tina Lee, District Sales Manager for Dade and Broward counties at the BMOTA, said, "The Bahamas is pleased to rejoin the esteemed TIA organization and reengage with the group of influential agents, who represent the number one tourist market for The Islands of The Bahamas, as well as partner with them in providing educational seminars, familiarization trips and joint targeted promotions, which will further drive business to The Bahamas destination".
President of TIA, and owner of New Era Travel Agency in Miami, Ms. Elena Diaz, who presented the Bahamas' industry partners with plaques of appreciation, said TIA is honored to have The Bahamas return to its organization, as The Bahamas is one of the most important and sought after tourist destinations for Floridians.  "This partnership now allows us to work closely with the BMOTA, its hotel suppliers and industry providers to create programs and generate additional bookings that will further increase business for us both".
"Already, we are planning a mega fam trip to Nassau in September (2018) for TIA members, which will give us an opportunity to experience, firsthand, the new products being offered," she said.
TIA is South Florida's largest group of travel agents, comprising more than 120 members across Miami, Dade, Broward and Palm Beach counties.