Bahamas Ministry of Tourism and Aviation Launches "14 Islands Open for Business" Marketing Campaign to Urge Travel After Hurricane Dorian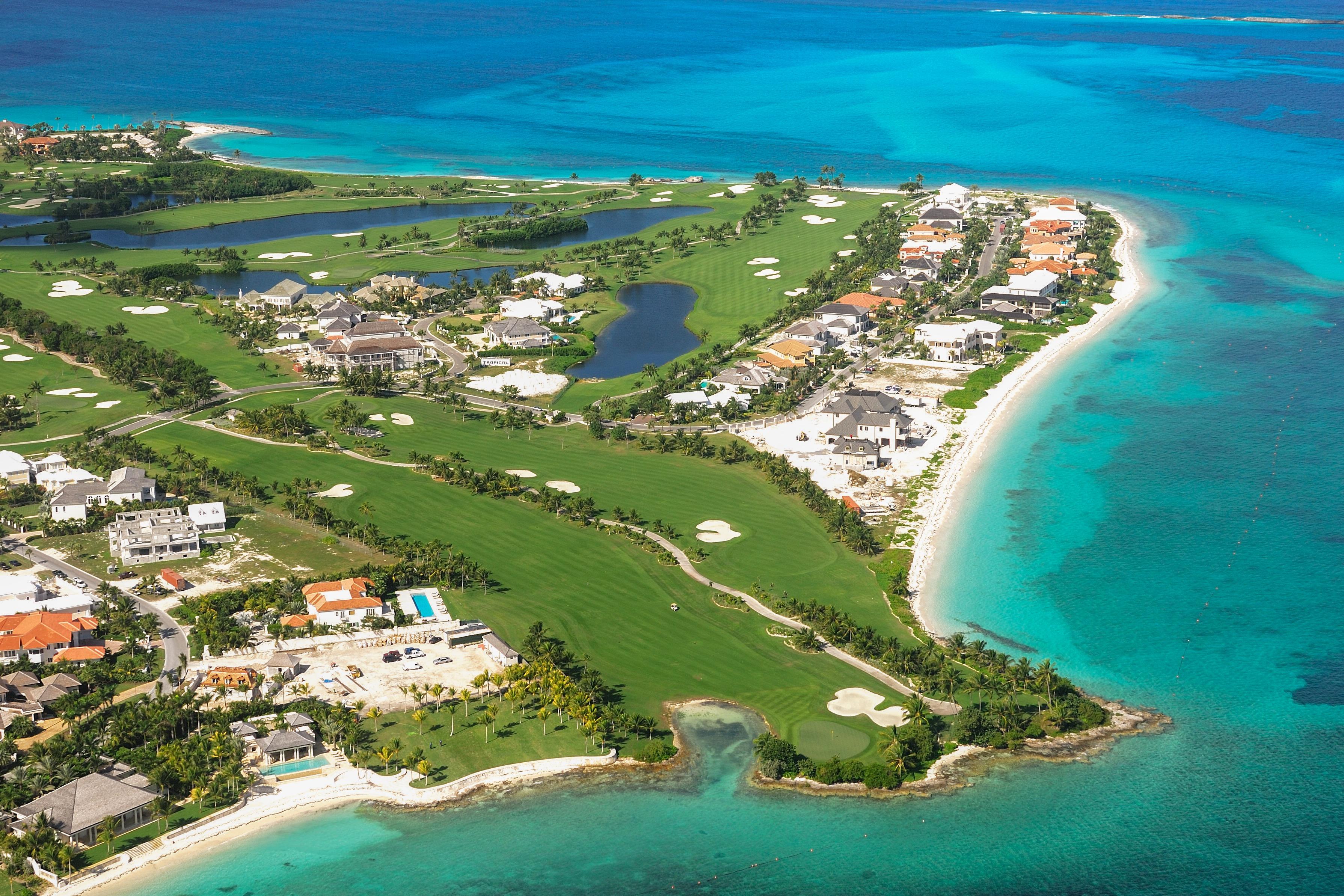 NASSAU, Bahamas, October 21, 2019 – One month after Hurricane Dorian devastated parts of Grand Bahama Island and The Abacos, the Bahamas Ministry of Tourism and Aviation (BMOTA) is executing a multi-channel marketing campaign designed to keep the country's economic engine strong by recruiting, retaining and reinvigorating travel to The Bahamas. The BMOTA has aggressively deployed a range of tactics to drive the narrative that The Bahamas is ready to welcome visitors.
The message, creative and communications efforts aim to spread a balanced message that, while the country rallies to rebuild Grand Bahama Island and The Abaco, the best way to support this effort is to visit one of the 14 Bahamian Islands that remain open for business.
"In the month following Hurricane Dorian's devastation of our beloved islands of Grand Bahama and Abaco, we have been working diligently with partners to let travelers know that 14 islands in The Bahamas are open and ready to welcome visitors warmly," said Bahamas Minister of Tourism Dionisio D'Aguilar. "By swiftly deploying a multi-channel campaign educating the public that The Bahamas is still delivering the tropical getaway our islands are known for, we are fueling the tourism engine needed to rebuild and maintain a strong economy."
The BMOTA's positive message appears worldwide across broadcast, print, digital and social channels via the following strategic initiatives:
Aggressive Media and Influencer Outreach
· Satellite Media Tour – BMOTA Executives participated in a U.S. satellite media tour (SMT) live from Nassau on October 10, resulting in live interviews on dozens of stations across the U.S. The segments will feature "Open for Business" messaging, live video from Nassau and enticing imagery from across the islands to encourage viewers to book their travel to The Bahamas.
· Regular Media Updates – The BMOTA continues to proactively pitch media key updates on the state of tourism in The Bahamas, including deals, offers and incentives for their viewers and readers to book a trip now. As a result, media coverage has shifted from reporting on the devastation to urging tourists to visit the unaffected islands, from Nassau and Paradise Island to the Out Islands.
· Top-Tier Interviews – Regular appearances by Minister of Tourism Dionisio D'Aguilar, Director General Joy Jibrilu and Deputy Director General Ellison 'Tommy' Thompson on major U.S. and Canadian broadcast networks, including CNN, MSNBC, CBS, FOX, CTV and more, have kept The Bahamas' tourism message in the news. Phone interviews with key print and online journalists have resulted in stories prominently featuring key messages in leading consumer and travel trade publications in the U.S., such as The New York Times, The Washington Post, Travel + Leisure, Condé Nast Traveler, CNN Travel, Orlando Sentinel, Bustle, AFAR, Travel Weekly, Skift and many more.
· Journalist and Influencer Visits – In partnership with Grand Isle Resort, the BMOTA have begun inviting top-tier media and influencers to experience Nassau and Paradise Island and the Out Islands since there's no better way to showcase a destination than to have media and influencers on the ground. These trips will highlight that business is back to normal on the unaffected islands, the resilience of the Bahamian people and the ease and accessibility of traveling to The Bahamas as a whole. We will host 1) "Open for Business" island hopping group trip inviting top travel and lifestyle writers to see the islands for themselves, 2) influencer visits generating real-time content across social media and driving visibility to #BahamasStrong and 3) individual, curated visits with top-tier news outlets including one-on-one meetings with tourism leaders on the ground
· Celebrity Engagement – The BMOTA called upon celebrity friends of The Bahamas to share the "Open for Business" message, driving visibility to Bahamas.com/relief and #BahamasStrong. From Bahamian-American rock legend Lenny Kravitz to NASA Astronaut Scott Kelly, influential figures are banding behind The Bahamas.
Robust Advertising/Media Buy
· Advertising Media Buy – A multi-phase advertising plan will broadly syndicate the "Open for Business" message in the subsequent three months and beyond. After launching Phase 1, which concentrated on broadcasting relief efforts across all media (digital, social, print and out-of-home), the campaign shifted to Phase 2 focused on educating consumers on the geography of The Bahamas. The final phase will promote the energy of the Bahamian people and islands and sustain beyond the first three months post-Hurricane Dorian.
· Content Amplification – A content amplification program was launched in September, and will run through mid-December. The program will amplify earned press coverage which carries a reputable third-party endorsement of The Bahamas and education on where travelers can visit now, as well as an informative article on Bahamas.com that tells readers what they need to know about traveling to The Bahamas now. The campaign leverages sophisticated audience targeting tactics to drive visibility to these positive and informative stories.
Partner Collaboration
· Key Market Events – Representatives from BMOTA traveled to key gateways across the U.S and Canada, including New York City and Montreal, to provide travel agents, tour operators and media with tourism updates and to urge travelers to Fly Away to The Bahamas now. The Ministry is also collaborating with destination partners – from hoteliers to Nassau Paradise Island and Out Island promotion boards, to airlift partners such as Delta and Air Canada, to cruise lines including Royal Caribbean, Carnival, Bahamas Paradise Cruise Line and more – to participate in events and widely disseminate the "Open for Business" message.
· Regular Industry Partner Updates – The Ministry led the tourism response to Hurricane Dorian by driving the messaging and providing regular updates to partners, talking points and press releases, ensuring all entities were endorsing the same message. BMOTA also worked with all partners to promote their individual relief efforts on Bahamas.com and via proactive media outreach.
. For more information, visit Bahamas.com/relief.